Apple's credit card refuses to take its crown and remains best in class.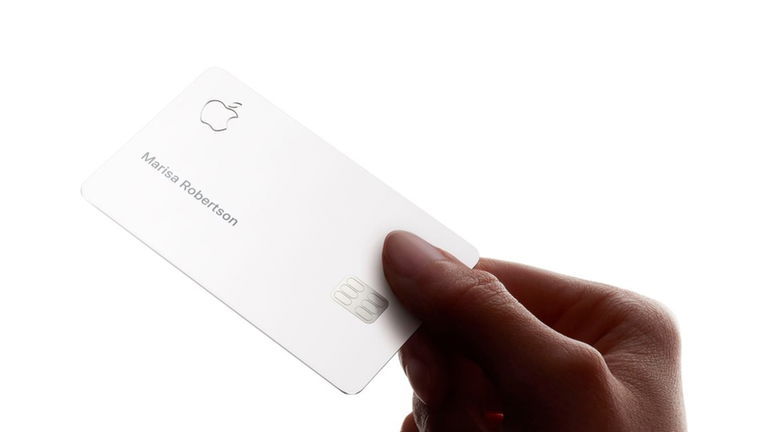 Financial partner of Apple and issuer of the Apple Card credit card, Goldman Sachs was ranked first in customer satisfaction once again for the second consecutive yearaccording to a survey conducted by consumer research and analysis firm JD Power.
Apple highlighted the achievement in a Publish in his press room, stating that When it comes to mid-cap issuers, Goldman Sachs tops the podium with a ranking out of 843 for customer satisfaction in the JD Power US Credit Card Satisfaction Study.
They scanned all categories of the survey
Goldman Sachs also managed to obtain outstanding grades in all categories studiedfrom the terms of the card, communication and services, to benefits, rewards and interaction.
However, it is necessary and interesting to note that the Apple card is the only consumer credit card offered by the Goldman Sachs company. In this sense, it is very likely that part of the customer satisfaction score will be influenced by consumers' own experience with Apple Card.
In any case, Apple Pay and Apple Wallet Vice President Jennifer Bailey shared some thoughts on the price:
Improving the lives of our customers is at the heart of what we do, which is why we're proud that Apple Card and issuer Goldman Sachs were recognized again this year for customer satisfaction. […] We remain committed to providing a first digital credit card that helps customers lead healthier financial lives, and we look forward to continuing to deliver innovative financial tools and award-winning customer satisfaction to our Apple Card users.
Apple plays finance
apple credit card It was first presented in 2019, is a virtual credit card that focuses on Apple Pay. Among its advantages stand out the registration process, which is really simple, the absence of commissions and the daily cash return.
Although digital and instantly accessible, users, if they wish, can also obtain a physical – and almost indestructible – credit card. titanium.
In recent years, Apple has made banks nervous by building its own infrastructure and increasing its financial services presence. At the 2022 Apple Worldwide Developers Conference, they demonstrated a new "buy now, pay later" service that integrates with Apple Pay.
In addition, according to rumors, Apple is working on the creation of a group of financially useful services that include payment processing and even fraud analysis.
The controversy surrounding Apple's financial partner
Although Apple's credit card is a success, it is not without controversy.
To start, Goldman Sachs accused of sexism in its credit calculations shortly after its launch, because according to algorithms which took care of applying a higher credit limit to women than to men**, assuming that the latter could have up to twenty times more of credit as women, however, they were later acquitted.
Later it was repeated that Goldman Sachs is under investigation by the Consumer Financial Protection Bureau (CFPB) due to consumer credit card practices; specifically related to refunds, accrediting payments and resolving disputes related to billing errors.
I am Bhumi Shah, a highly skilled digital marketer with over 11 years of experience in digital marketing and content writing in the tech industry.