Every week we collect the best new apps and games that have landed on Google Play in recent days.
If what you are looking for are new apps and games to try this weekend, you are in luck because we bring you a few that will not leave anyone indifferent. Every week, new releases permitting, we'll curate the best new apps, and the best, most entertaining, or most loved newcomer games , so you can try them out for yourself on your Android device.
We'll usually pick out new free apps and games , though we'll frequently highlight some paid apps as well. In that case, it may be a good option to use apps to get a balance on Google Play.
I wouldn't miss them! And of course don't forget to share your discoveries with us. Here we go!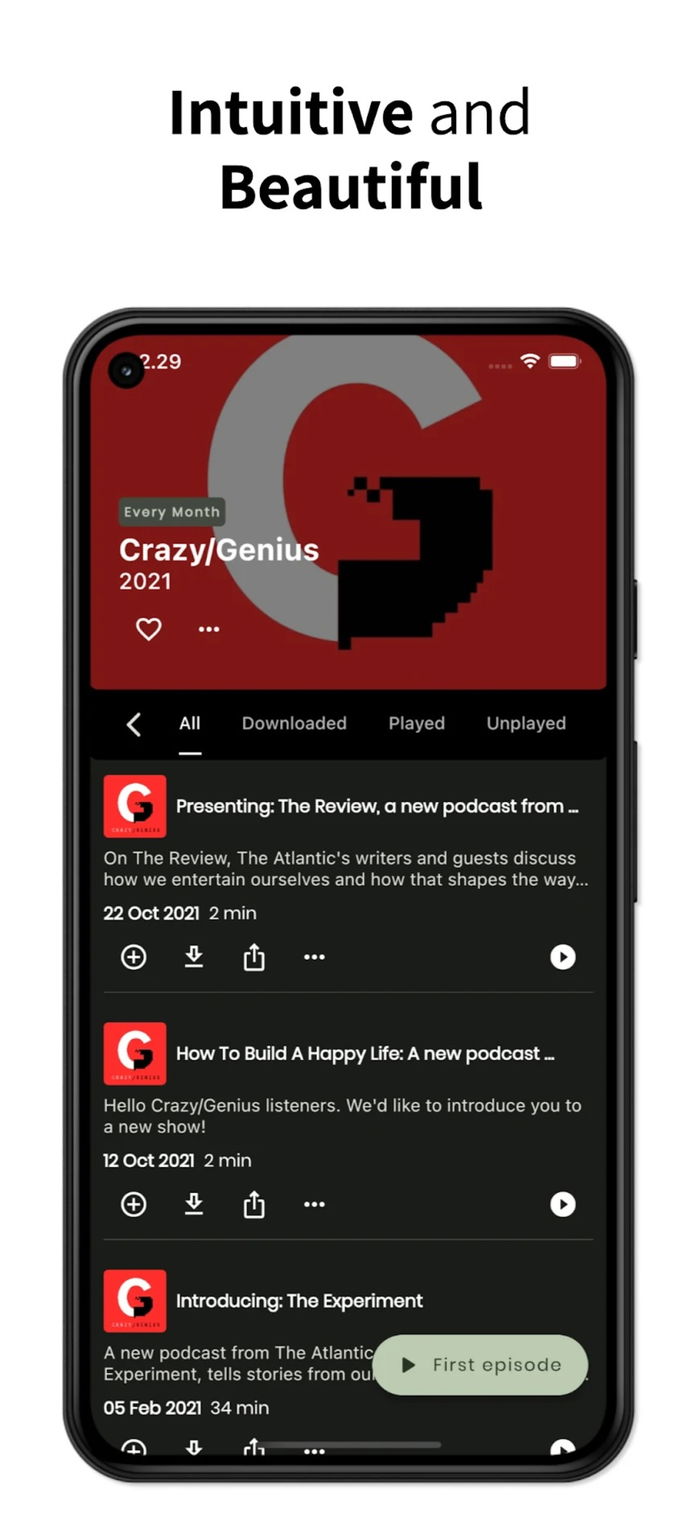 Supercasts is a new podcast app for Android , with a clean and careful design. The app is in an early stage of development, but it already comes with essential features like the ability to find and play podcasts , save favorites, download episodes for offline listening, and much more.
Dreamer
Dreamer is the new creation of an independent developer, who was looking for the best way to record his dreams . The application serves as a dream diary , which not only allows us to save our dream experiences: it is also possible to share dreams with other people, and read the dreams of users from all over the world.
Best New Games of the Week (March 28)
Samurai Shodown Aca Neogeo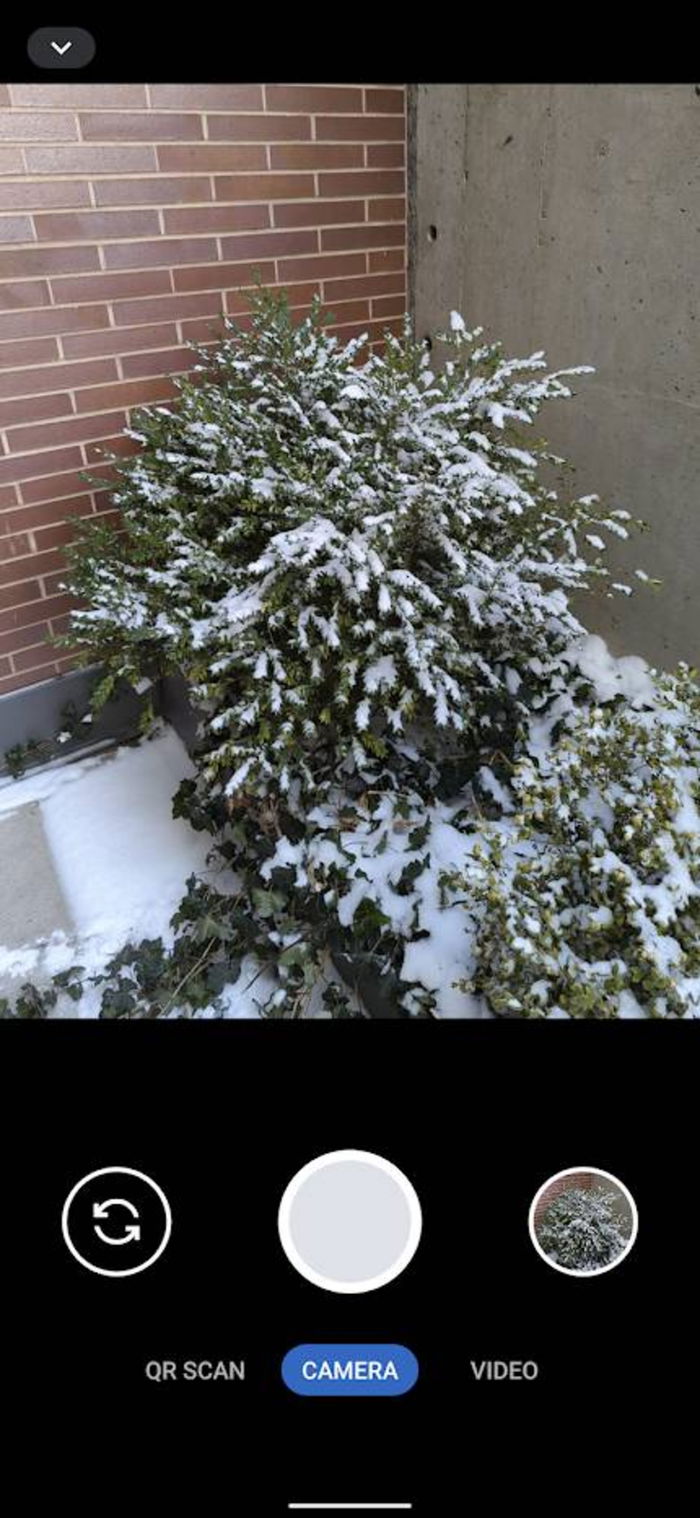 Secure Camera is a new privacy and security-focused Android camera app that includes different modes for taking photos, recording videos, and even scanning QR codes.
In addition, this app is as complete as any other similar tool, since it has portrait mode, HDR, automatic mode, night view and facial retouching .
Secure Camera is a free app with no ads or in-app purchases created by the developers of Graphene OS, a private and secure mobile operating system based on Android.
Secure PDF Viewer
In addition to Secure Camera, the developers of Graphene OS have also published another of their applications on Google Play, it is Secure PDF Viewer , a complete PDF reader focused on privacy and security that does not ask us for any permission to run .
Just like Secure Camera, this app is also completely free and has no ads or in-app purchases .
Best new Android games of the week (March 8)
The Impossible Game 2
The second generation of the mythical "impossible game" has returned to Android with even more levels, new music and much more.
This second installment has a new multiplayer mode that allows you to play with up to 60 people from all over the world via the Internet. In addition, the game does not include advertising of any kind.
Unreal Life
Unreal Life, the popular indie game with awards such as the Japan Art Festival's "New Faces Award", is finally available on Google Play. It is a graphic adventure that tells the story of the journey of a girl who only remembers one name: Miss Sakura .
Best New Apps of the Week (March 1)
DecoList
DecoList is a notes and lists app perfect for creating shared shopping lists with other members of our family. The app has a simple design and can be downloaded for free.
Simple
Simpill is a new free app for Android, perfect for people who need to medicate or keep track of the medicines they take . It has a clear and simple design, and allows you to add as many medications as necessary. The app will notify us when it is necessary to take the medicines, keep track of the intakes and even see when we should go to the pharmacy to buy more .
Best new games of the week (March 1)
Final Fantasy VI
SQUARE ENIX has decided to start the month of March with a new title from the Final Fantasy collection for Android. It's about Final Fantasy VI , a remastering of the famous title, which lands with a completely renewed graphic section and the same story that captivated thousands of people from all over the world.
Silent Dot
Silent Dot is a new minimalist puzzle game that offers more than 180 levels, in which you have to take the circle to the square where the triangle is . It seems easy, but as you progress through the different levels, you'll see how things get complicated.
The game is priced at 1.99 euros and does not include ads or in-app payments .
Best New Apps of the Week (February 21)
Simple Keyboard
More than once we have talked about the Simple Mobile Tools collection, a series of open source applications designed to replace those apps that most of us use on a daily basis.
After several months without a new app in this collection, its creator has surprised us with Simple Keyboard , a new keyboard application for Android that is open source, customizable , without ads or unnecessary permissions, and that focuses on privacy.
Resize Image
Resize Image is a useful tool that does exactly what it promises. Allows you to resize, compress or crop images . Among its most useful features is the ability to resize images in batch , or change the size of all the images in a folder.
Best new games of the week (February 21)
Bladed Fury
Bladed Fury is a 2D platform game inspired by classic hack and slash games . It was originally released in 2018, as a title that offers up to seven hours of content in its main story.
It is a very faithful adaptation of the original title , which can be purchased for only 4.99 euros . On Nintendo Switch, the title is priced at around 20 euros.
Dungeons of Dreadrock
The second title selected this week is Dungeons of Dreadrock , an RPG inspired by the titles of the 80's, where the mission is to overcome 100 different levels , drawn by hand and full of mysteries.
Best New Apps of the Week (February 14)
Atom for Reddit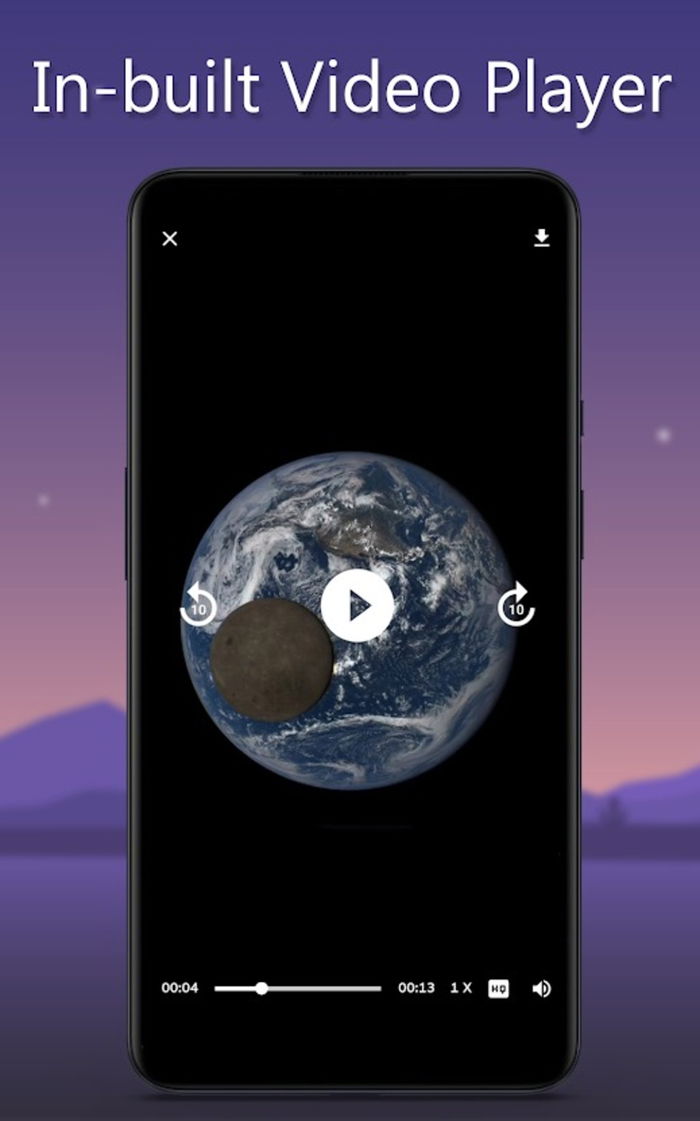 If you like to consult Reddit from your mobile, but you're not a fan of the official client, Atom for Reddit may be what you're looking for. It's a free Reddit app with support for multiple accounts, a neat interface, support for images, GIFs, videos, and more.
Among its most interesting functions are the anonymous mode , the instant change between accounts or the possibility of receiving notifications about the most popular publications of the moment.
Best new Android games of the week (February 14)
Inua – A Story in Ice and Time
Inua is a new Point and Click adventure that takes us to the northern tip of Canada, where we will accompany Taïna, a journalist in charge of investigating the disappearance of the Terror, one of the ships of the Franklin expedition, which set sail in the 19th century with the aim of exploring the Arctic.
The game has a minimalist aesthetic and simple gameplay, where what is really important is the story itself and the development of the characters.
Siralim Ultimate
Siralim Ultimate is a role-playing game that its creators define as a mix between Pokémon and Devil . This is a dungeon crawler RPG with over 1200 different creatures to capture. Dungeons are randomly generated and it is possible to fuse captured creatures to generate new ones.
The game does not require an internet connection , nor does it contain any ads or in-app payments . However, it is priced at 10.99 euros .
Best New Apps of the Week (February 7)
Bingeit
Bingeit is a new free app for Android that allows you to discover what to watch based on the reviews of people with similar tastes to yours.
The app has a careful design that makes it easy to navigate between movies and series, their details and the possibility of adding them to a database of movies and series watched or that you want to see.
Combapu
Combapu is a peculiar application designed to organize our cleaning habits through rooms and tasks . With it, it is possible to establish the number of rooms in our home and the tasks to be carried out in each of them . In this way, the app shows a timeline with the tasks carried out, and helps us to develop more efficient cleaning habits.
Best new games of the week (February 6)
Yu-Gi-Oh! Master Duel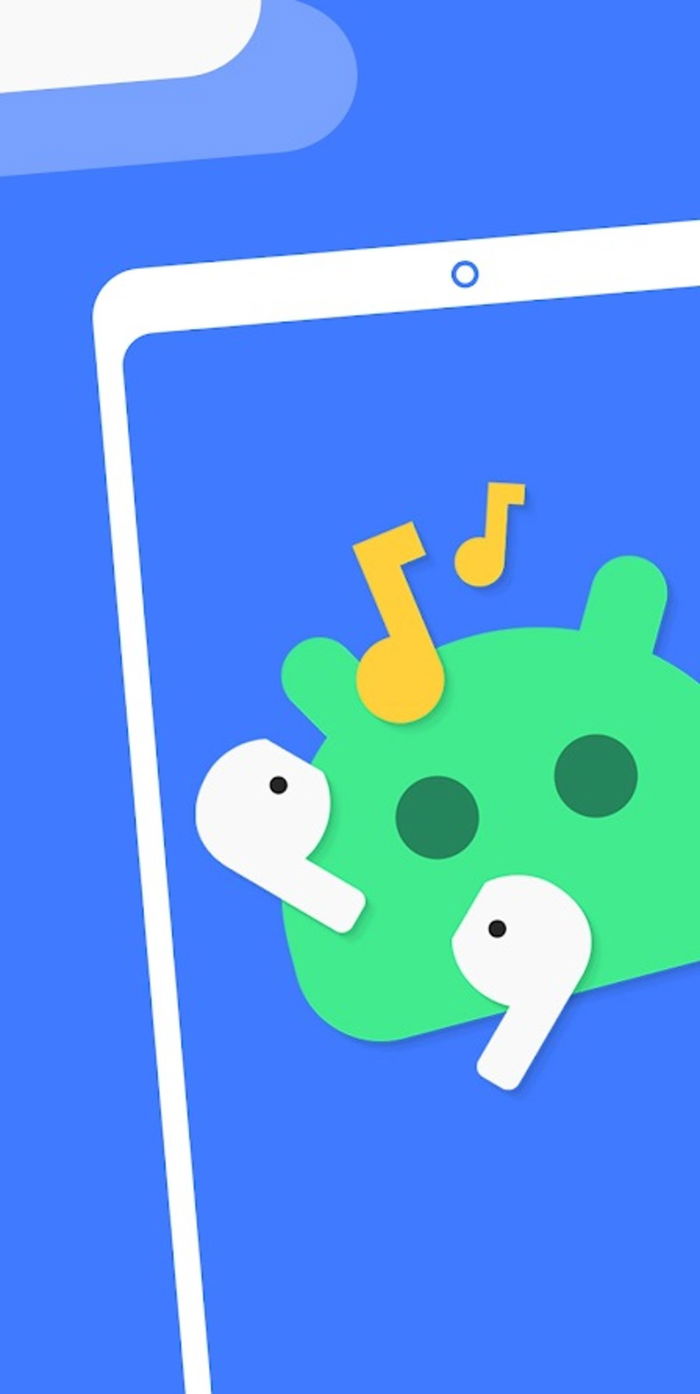 Who said that it was not possible to use AirPods with an Android mobile? CAPod is a new tool that enables a series of functions in AirPods, until now exclusive to iPhone and iPad.
These include the option to view the battery level of AirPods and their charging case, charging status, connection status, turn auto-connect on or off, and more.
The app is completely free to download, although some options require an in-app purchase .
Wake on Lan
Wake on Lan is one of the most useful applications that have landed on Google Play in recent months. With it, it is possible to control any device compatible with the "Wake on Lan" function –such as a computer, for example– from our Android mobile or smartwatch .
Daily Spend
Daily Spend is a new app with which you can control your personal income and expenses in a simple way. Once income or expenses have been added, the app is capable of generating interesting statistics that can help you improve your savings habits.
Best New Games of the Week (January 24)
Angry Birds Journey
After a long wait, Angry Birds Journey has landed on Android and can now be downloaded in Spain. This is the latest installment of the mythical saga of puzzle games, with updated graphics, improved gameplay and much more .
Paths: Beatrice's Adventure
Paths: Beatrice Adventure is a new and emotional graphic adventure starring Beatrice, a young woman with unusual power who lives surrounded by a dysfunctional family. The story is told through text chat , with each decision made having an effect on the story.
It is possible to download and try the game for free. However, you will have to pay 2.99 euros to unlock the rest of the episodes.
Arcanium
Arcanium is one of the new games released by Netflix this week on its gaming platform aimed at subscribers. This is an open world dungeon crawler and strategy card game , in which you will have to choose your heroes and embark on an epic quest to defeat Akham and prevent the destruction of the world of Arzu.
Best New Apps of the Week (January 17)
SubX – Subscription Manager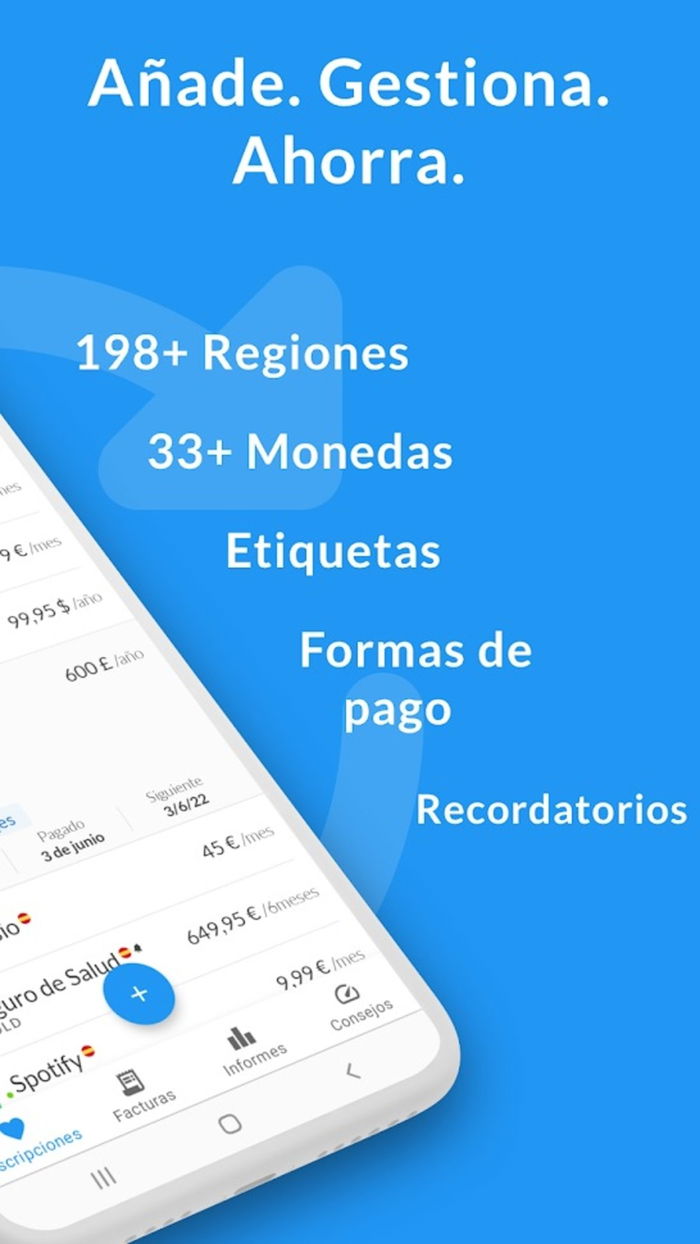 SubX is a new app that claims to help you save money. It is a subscription manager that goes further, as it not only allows you to keep track of your subscriptions, but also gives you recommendations on possible offers or discounts .
The app is fully translated into Spanish and allows you to choose our region to find discounts available in the country.
It is free to download , although some features require the paid "Pro" version.
YO What Status Downloader
With this simple free app you can download WhatsApp status images and videos to your gallery . It's easy to use and has all the features you'd expect from a tool like this.
Best New Games of the Week (January 17)
ChocoboGP'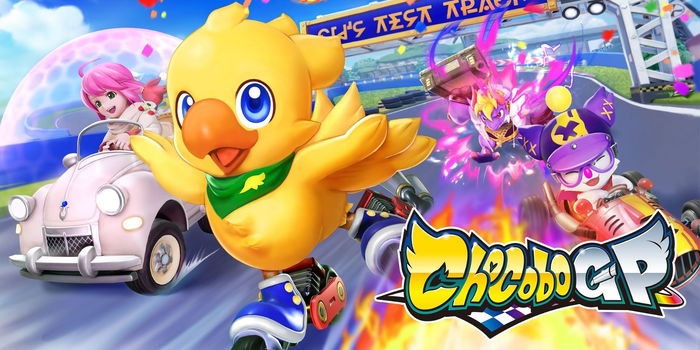 The folks at SQUARE ENIX have finally decided to release a free mobile game . This is ChocoboGP', a racing game where you will control Chocobo and Atla the moguri , and the objective will be to reach the finish line first using a motorized skate.
Turmoil
The second title we're picking up this week is Turmoil , a simulator-style game inspired by the oil rush era of 19th-century North America. In it, you will have to earn as much money as possible while becoming a successful businessman in the oil industry.
Quest Hunter
Quest Hunter is a fun isometric action RPG , where each action taken will have a change in the story. There will be treasures and secrets, puzzles, abilities, upgrades, and most of all, enemies .
Best New Android Apps of the Week (January 10)
PocketPlan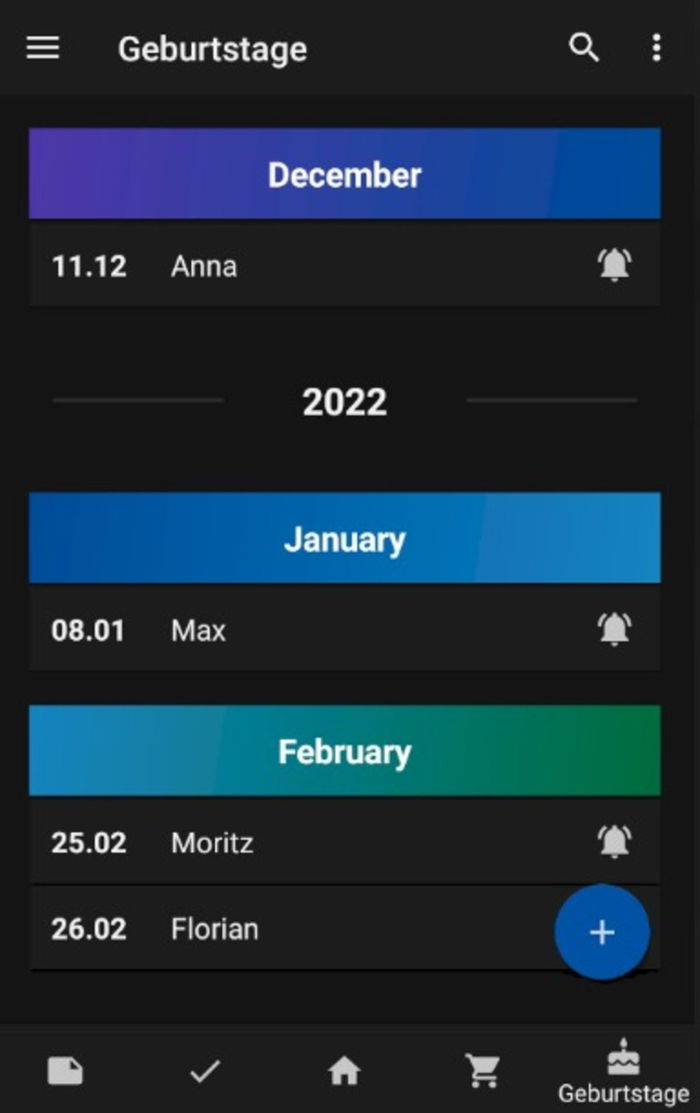 PocketPlan is your new Swiss Army Knife for mobile. This free and open source app includes to-do list, notes, birthday reminder, shopping list and sleep reminder all in a clean and easy to use interface.
NeverMiss
The second of the apps chosen in this selection is Never Miss , a useful tool aimed at those people who usually fall asleep when traveling by train, subway or bus, or who easily get distracted.
Thanks to Never Miss, our mobile will notify us when we arrive at our stop and it's time to get off . The app is free, although it includes some ads. Its creator is studying the option of establishing an annual subscription model that serves to eliminate advertising.
Best new Android games of the week (January 10)
Mimelet
Think of Mimelet as a kind of revamped Super Mario Bros , with new puzzles, levels, and controls. The game has retro 2D graphics, and the mechanics are the ones you already know from most platform games of this type: run, jump and avoid obstacles and enemies until you reach the end of each level.
Where's Samantha?
In Where's Samantha you will have to explore a world made of yarn, accompanied by a piece of cloth named George in search of his lost love, Samantha. The riddles, puzzles and the wind will not make it easy for you.
It has a high-quality hand-drawn graphic section . It is free to download to try, and decide if you want to pay to unlock the rest of the levels.
Best New Android Apps of the Week (January 3)
Gym Pro TImer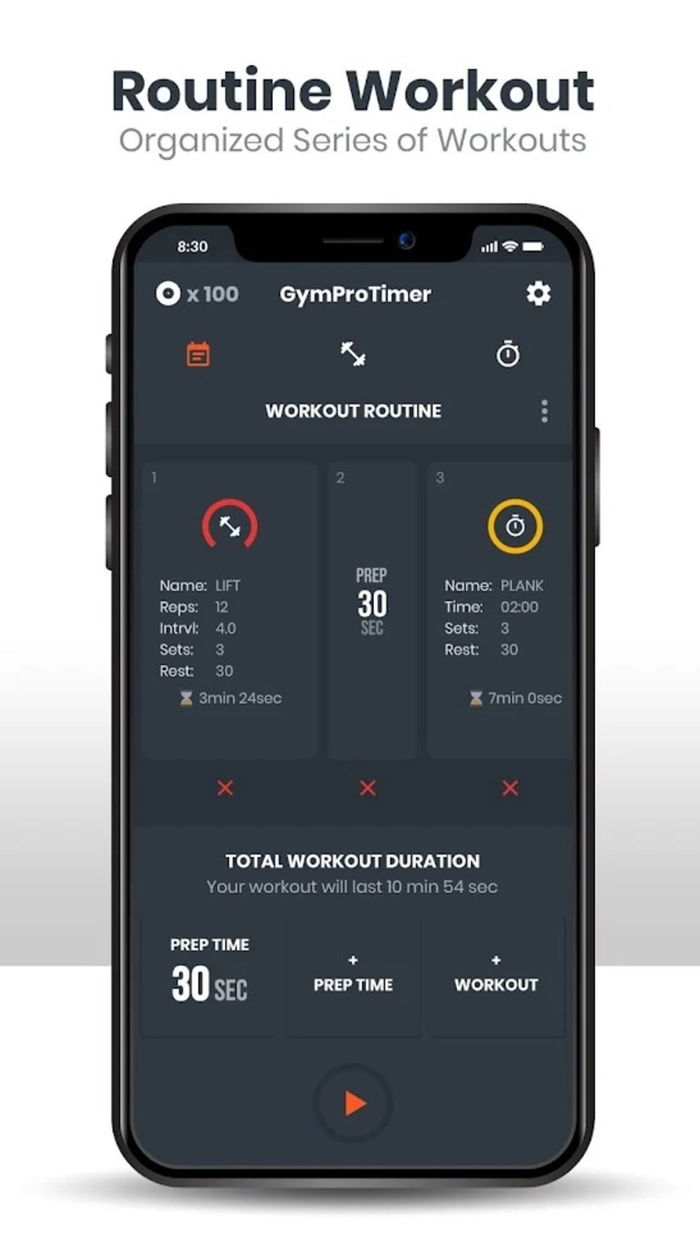 Gym Pro Timer is a new training app that allows you to set timers based on repetitions, time, breathing rate and more. The app has a careful design, and offers the possibility of unlocking extra functions without having to pay.
Tracker Detect
We start the year 2022 with one of the most anticipated Android applications of recent months: Tracker Detect is an app created by Apple, which allows Android users to know if there are AirTags nearby , and if any of them are being used to track our location.
Using AirTags on Android: compatibility and everything that can be done
Best new Android games of the week (January 3)
IMMUNO
A former Infiniti Ward engineer decided to quit his job to undertake a solo project. One of his first creations is IMMUNO , a casual "shooter" where the mission is to kill viruses by shooting those of the same color to destroy them before they gain access to our body.
Each level has its own final bosses , much larger and more dangerous than normal enemies. The game is free, easy to use and very entertaining.
Golf Up
Golf Up is a fun – and adorable – mini golf game with 3D graphics . Each level challenges us to overcome increasingly complicated obstacles, being necessary to measure each hit well to reach the goal.
It is a completely free game , although it contains in-app purchases that allow, for example, to eliminate the ads present in some game menus.
Best New Android Apps of the Week (December 27)
Luna – Reading Habit Tracker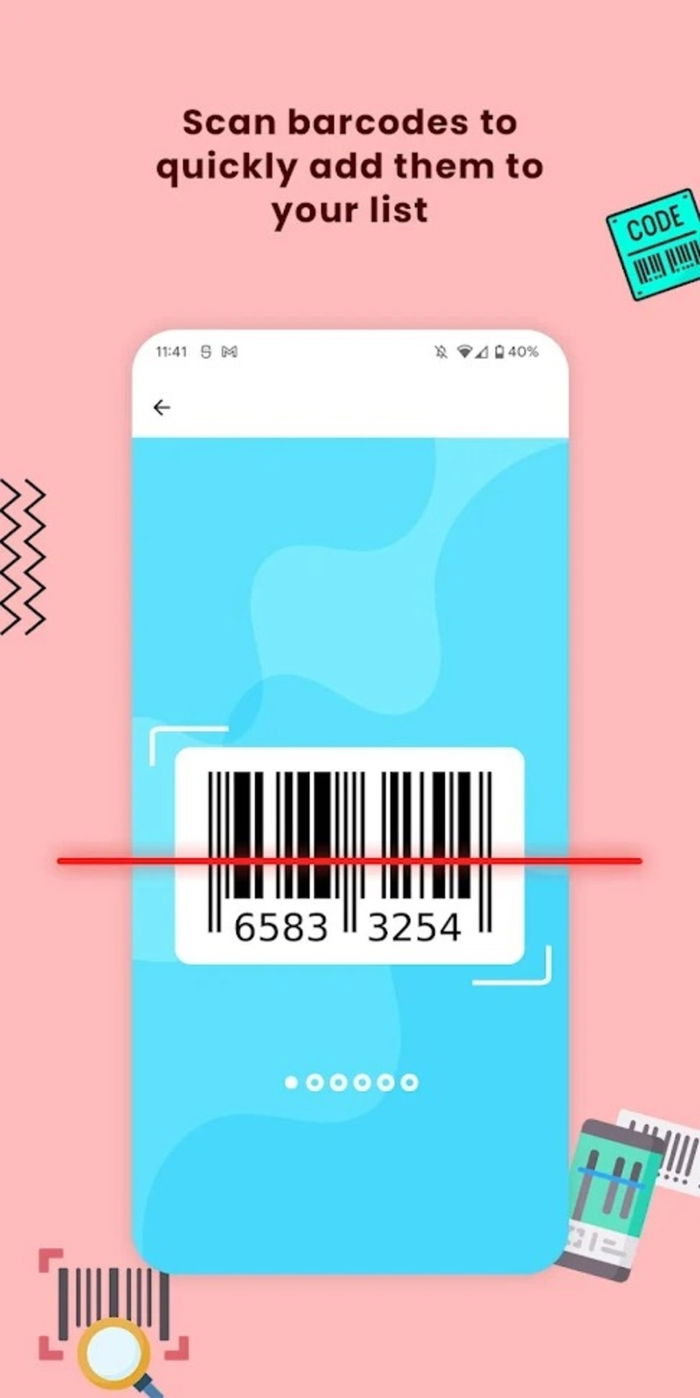 If you have decided to read more books in this coming year 2022, Luna may be the application that will help you create the habit and maintain it over time.
With this free app you can record the books you are reading, the ones you have read and the ones you want to read , and see your progress over time. The app is capable of generating statistics based on your reading habits, and even sharing this data with other friends within the application.
Inure
Inure is one of those all-in-one tools that surprise us from time to time. It is an application manager that allows you to analyze and manage all the apps installed on the device, to see their content, modify aspects such as services or activities, uninstall, delete or share any app, and much more.
The application is open source and stands out for having a careful user experience thanks to a simple and careful interface. It has a price of 2.09 euros .
Best new Android games of the week (December 27)
Kero Blaster
Kero Blaster is a new action game with retro graphics , where we control a frog. Our mission will be to kill all the enemies, preventing them from attacking us and ending our lives.
At the beginning, the game begins with a very low level of life, and a particularly weak weapon. However, as you progress, it will be possible to improve the equipment through purchases made with the coins that are collected along the way.
Nobodies: After Death
In "Nobodies: After Death" you put yourself in the shoes of a "cleaning agent" in charge of eliminating any evidence of murders, in the most careful way and with the aim of avoiding leaving traces.
It is a point and click style adventure full of puzzles and brain teasers . The graphic section of the game is made up of more than 100 scenes drawn by hand .
Best New Android Apps of the Week (December 20)
DINA: Personalized Weather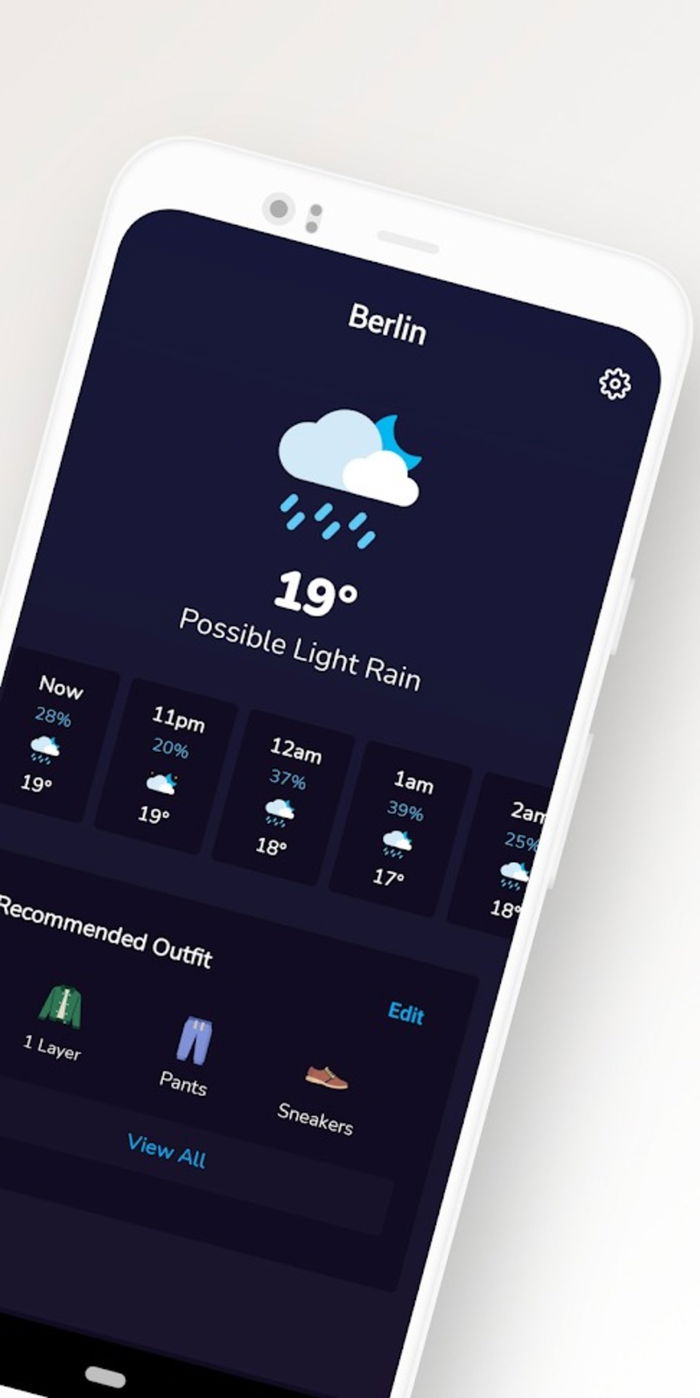 Letting your weather app decide what you're going to wear might be a better idea than you think. DINA does just that: in addition to showing you the current weather and the upcoming days, the app can suggest the most suitable combination of clothes for each day, depending on the weather.
DINA uses deep learning neural networks and artificial intelligence to recommend the right clothes at the right time. The predictions take into account multiple factors, including the physical characteristics and personal preferences of each user.
Spotivity
Despite being one of the most used apps in the world, Spotify is far from perfect. The application does not include, among other things, the option to view the activity of other users on the platform. Luckily, there are apps like Spotivity , which allow us to quickly see what our friends and family are listening to , from our mobile.
Gotta Habit
The end of the year can be a good time to set New Year's resolutions and establish habits to develop throughout the coming year. A good app that can help us do this is Gotta Habit , a habit manager with a careful and intuitive design, which can be downloaded completely free of charge.
Best new Android games of the week (December 20)
Alien: Isolation
Lovers of the "Alien" saga are in luck. After several months of waiting, the mobile version of Alien: Isolation has finally arrived on Android , "ported" by the people at Feral Interactive to offer an experience as close as possible to that of the console version.
Infinite Tanks WW2
Tank battle games are not something new. However, it never hurts to see the new proposals from the developers.
In the case of Infinite Tanks WW2 , we find ourselves with a title that offers careful 3D graphics, personalization of our vehicles and games in five historical places. Of course, multiplayer mode is included where you can compete against other players from all over the world.
One Hand Clapping
The last title chosen this week is One Hand Clapping , a platform game with 2D graphics, where our mission is to solve puzzles by humming or singing into the microphone of our mobile .
Best New Android Apps of the Week (December 13)
Wallpaper Engine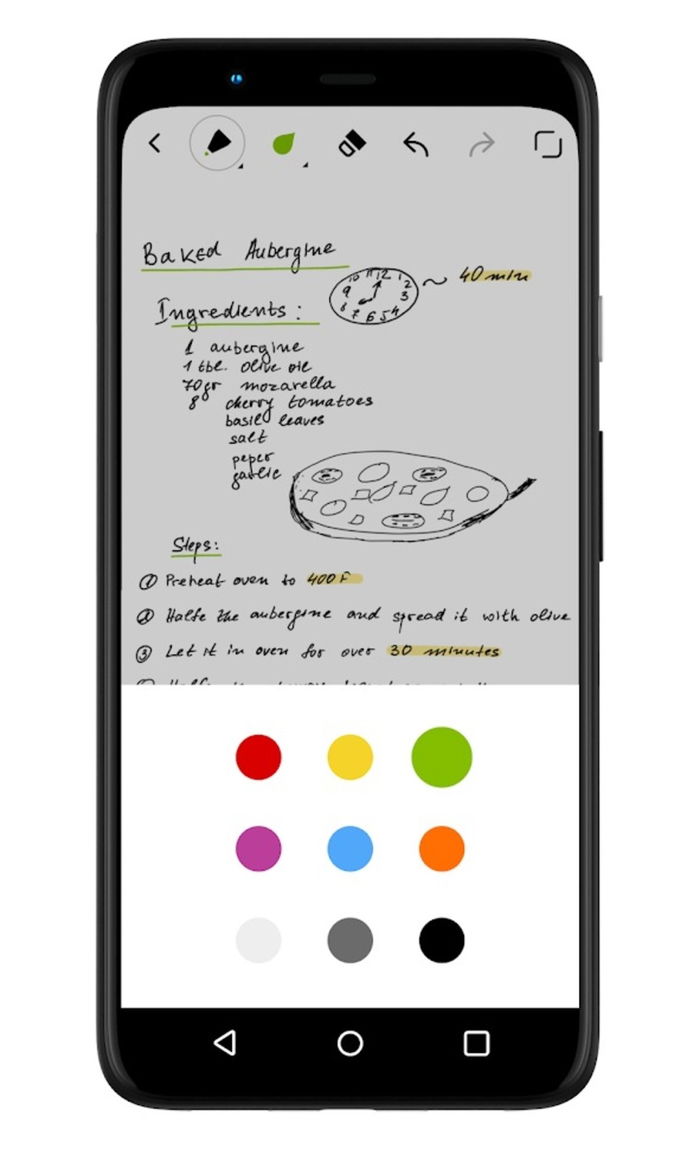 The company behind the famous drawing tablets has launched a new app for Android. This is Wacom Notes, an app that allows you to transform handwritten notes into smart digital documents , which allow you to search, organize notes by subject and much more.
The application can be downloaded completely free through Google Play.
Brainstorm: Creativity Trainer
If you need an app to boost your productivity and creativity, Brainstorm may be what you need. It is a free tool that suggests topics to think about and reflect on.
HeyPal
This week's latest app may turn out to be the push you need to learn languages ​​once and for all! HeyPal is a social language learning app that connects you with natives from other countries to chat and learn new languages ​​first hand.
Best new Android games of the week (November 15)
PUBG New State
It's been a while, but the second installment of the famous Battle Royale is finally here. PUBG New State is available on Android and iOS as the first title in the saga, focusing mainly on mobile platforms, with a renewed graphic section, improved gameplay and many new features.
Football Manager 2022 Mobile
Like every year, the people at SEGA are re-launching the latest installment of their famous series of football management games, Football Manager . In the 2022 edition, the same price of 9.99 euros is maintained , but new squads, countries, leagues and more are added.
The Ramp
One of the best games that have arrived on Google Play this week is The Ramp , a game where you will put your –virtual– skateboarding skills to the test, performing stunts on each of the different tracks available. There is no scoring, unlockable items, quests or anything like that, and the game is completely free to play.
Best New Android Apps of the Week (November 8)
Dotagon
Pointagon is a new productivity app designed to make your work easier when it comes to meeting goals. To do this, you will be the one who will establish the rules of each challenge based on your needs and goals.
SpotiBuddies
One of the advantages of using Spotify in its desktop version is the possibility of seeing which friends are using the app , and what music they are listening to at any given moment.
With SpotiBuddies , it is possible to have this same feature on the mobile version of Spotify.
Best new Android games of the week (November 8)
Plant with Care
Plant Witch Care is a relaxing puzzle game where you have to plant and grow a garden in 72 different levels with 3 different difficulty levels.
The game has well-cared -for graphics and sound , and its playability is intuitive. It can be purchased at a price of 1.99 euros .
Super Mombo Quest
This new adventure game brings us a metroidvania with classic crcade mechanics, combining combat, combos and collectibles. All this, in a great interconnected world
Best New Android Apps of the Week (November 1)
Android 12 Widgets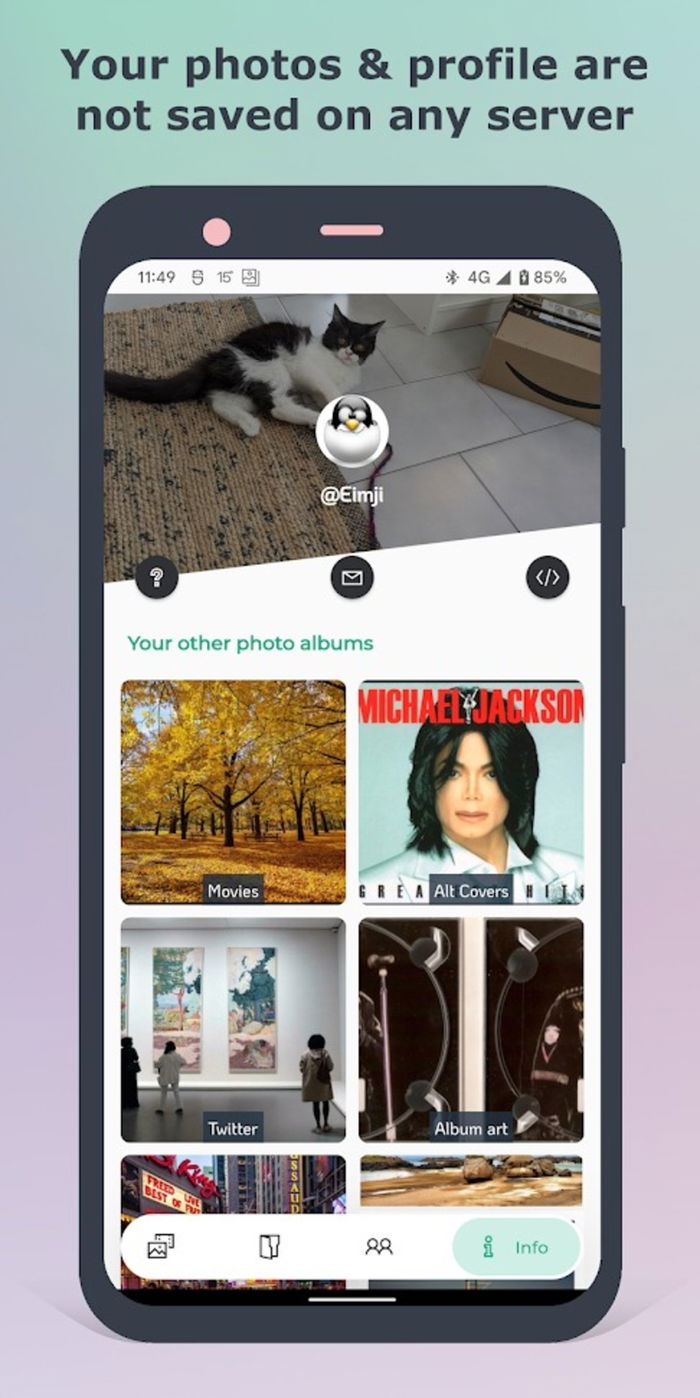 With Poltreder, you can share images privately with other people without having to resort to classic services like WhatsApp, Telegram, Dropbox or Google Drive.
It is a gallery app that uses WebRTC technology, and that allows you to share images without the need to store them on any cloud server , and end-to-end encrypted at all times.
One of its great advantages is that the person who sends the images has control over them at all times. Thus, when you decide to delete them, they will also be deleted from the devices of the people who have received the photos.
Movie'Versary
Movie'Versary is a nifty new app that can help you choose which movie you want to watch next .
As soon as you open it for the first time, you will be able to choose from a series of genres, and the app will show you those apps that celebrate their premiere anniversary .
Best new Android games of the week (October 25)
Townscaper
One of the most entertaining games to hit Google Play this week is Townscaper . It is a casual style title, where you will have to build islands, villages and cities through blocks . The possibilities are basically endless, and thanks to its automatic distribution algorithm, the game becomes a relaxing experience rather than a challenge.
Get Together: A Coop Adventure
Get Together is a very good game to play with friends . It is a cooperative puzzle adventure, where each player will have to solve the puzzles in order to reunite with the other player .
Ninja Chowdown
We conclude this week's selection with a free game, Ninja Chowdown . In it, we accompany Donatsu , a donut eater and full-time ninja, in a fun runner where we will have to kill the enemies and avoid all the delicious dishes that will appear along the way.
Best New Android Apps of the Week (October 18)
Groceries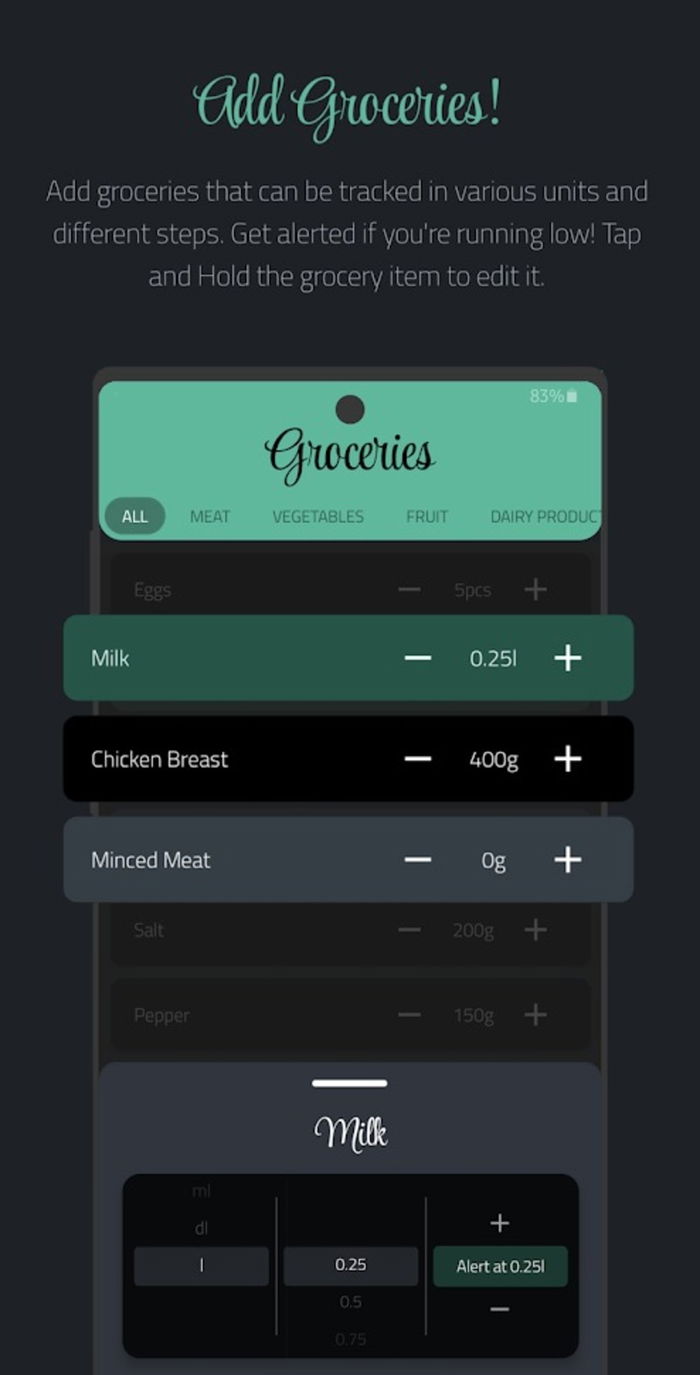 If you cook regularly, and would like to keep track of the recipes you prepare, Groceries is the application you need.
It is not an app for recipes to use. Rather, it is a journal that allows you to save the recipes you make , with detailed instructions and necessary ingredients. Among its functions, there is the possibility of notifying you when you do not have enough of a specific ingredient , so that you can go out and buy it before getting down to work.
The app is free, has a careful design and is available through Google Play.
Best new Android games of the week (October 18)
Hundred Days
If you were looking for a relaxing game , with carefully detailed graphics that also allows you to unleash your creativity, Hundred Days is the title you need.
In this game, you will have to make decisions to build your own empire of the wine industry in Piedmont.
Tesla Force
Another game released this week worth checking out is Tesla Force . This action game gives us control of some of the most prestigious scientific advances in a fantastic world, such as the Tesla Turret, the X-Ray Blade or a battle robot . All of them can be used to kill the enemies that are ravaging the city of Arkham .
Sugar Game
Best New Android Apps of the Week (October 11)
StickerConv
As a great release this past week we must highlight StickerConv . It is a useful application that allows you to convert Telegram stickers to WhatsApp stickers, and vice versa .
The app works with both static stickers and animated stickers . You just have to choose the pack of stickers that you want to transform , and you can use it in the messaging app that you want.
Best new Android games of the week (October 11)
Sudoku Games in Spanish – Classic Sudoku Puzzles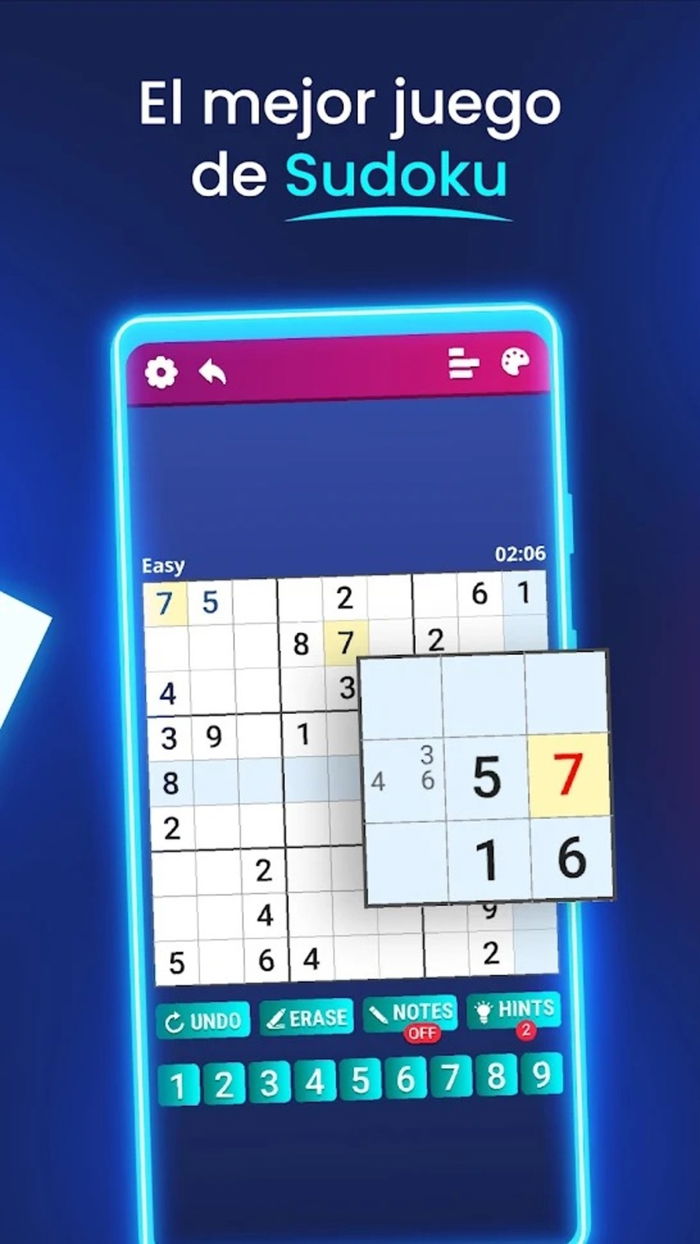 If you are looking for a good free sudoku game for mobile, this is the game you need. Sudoku Games in Spanish offers you more than 1,200 different sudokus , with four different levels of difficulty and a careful and intuitive graphic section.
HATSUNE MIKU: COLORFUL STAGE!
Within the games section, we must highlight the arrival of titles such as the new HATSUNE MIKU game launched by SEGA.
It is, of course, a musical game , in which it will be possible to play half of the levels for free until the release of the full game in a few weeks.
Steam Highwayman – Smog and Ambuscade
Another title that should not be lost sight of is Steam Highwayman , a new text-based role-playing game , where each player will live their own adventure based on the decisions that are made along the way.
The story takes us to a world inspired by the steampunk current , in which to discover secrets, solve missions and rescue those in need .
Best New Android Apps of the Week (October 4)
Project Activate
Project Activate is the latest creation from the Research at Google division. This is a tool aimed at people with motor disabilities , which allows them to use the mobile with facial movements .
OpenSea: NFT marketplace
After a long wait, OpenSea now has an official mobile app. It is one of the most popular platforms to buy NFTs and explore non-fungible tokens available in the ever expanding market .
Best new Android games of the week (October 4)
Unicorns on Unicycles
Unicorns on Unicycles is one of the funniest games that have come to Google Play in recent months. It is a physics-based fighting game where the protagonists are unicorns riding unicycles.
The game includes more than thirty different levels , each with its own physical properties so that no two levels are the same.
Doors: Paradox
The famous developer Snapbreak brings us the third edition of the Doors saga , with even more puzzles and an improved augmented reality mode.
Its graphic section has been updated with new 3D elements, immersive sound effects and the option to try eight levels for free.
I am Bhumi Shah, a highly skilled digital marketer with over 11 years of experience in digital marketing and content writing in the tech industry.