Apple TV+ is moving towards sports broadcasting!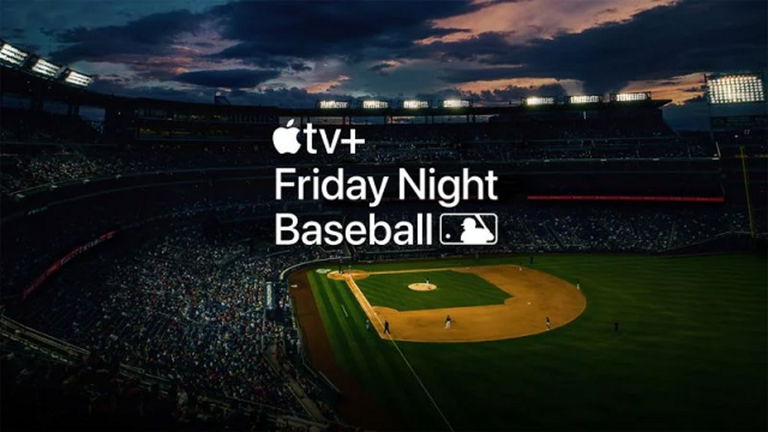 Apple TV+ has been constantly exploring new options to appeal to its audience, and the world of sports has been its card up its sleeve. After the confirmation of several agreements, the streaming service will broadcast baseball games on the platform, at no additional cost, in several other countries.
Since its debut in April this year, "Friday Night Baseball" has been available in the United States, Canada, Australia, Brazil, Japan, Mexico, South Korea and the United Kingdom. To these countries will now be added Colombia, Dominican Republic, Germany and Italylike the new destinations to live the passion of this sport.
Apple TV+ focuses on sports
"Friday Night Baseball" debuted on Apple TV+ in April and will continue through the 2022 regular season, which ends October 5..
Apple has since released Friday Night Baseball's September schedule. The assigned stations for each game will be announced weekly. Likewise, the service will carry additional match-related contentwhich will be available on all devices that support the Apple TV+ app.
The MLB schedule for the month of September includes the following meetings by date.
Friday, September 2.
Miami Marlins vs. Atlanta Braves
Philadelphia Phillies versus San Francisco Giants.
Friday, September 9.
Cleveland Guardians at the Minnesota Twins.
Atlanta Braves versus Seattle Mariners.
friday september 16
The Baltimore Orioles versus the Toronto Blue Jays.
Los Angeles Dodgers vs. San Francisco Giants.
friday september 23
Boston Red Sox vs. New York Yankees.
St. Louis Cardinals vs. Los Angeles Dodgers.
In the middle of last year, several reports indicated Apple's intentions to close negotiations to acquire the live streaming rights for various sports. In addition to MLB, which has already been finalized, information has also leaked about seeking deals to do the same with NFL and UEFA Champions League broadcasts.
Of course, it won't be an easy or cheap fight. This year, With the termination of the agreement between DirecTV, current owner of the rights, and the NFL, several companies are interested in acquiring these rights. Among them are Disney, Amazon and DirecTV itself.
However, it looks like Apple is the closest to getting them. And it is that according to several leaks, Tim Cook and Eddy Cue, Apple CEO and Head of Apple Services, met with NFL Commissioner Roger Goodell during the Sun Valley Conference. Apparently a possible negotiation for a final price which could rise up to 3,000 million dollars per year has appearedand that few companies would be willing to pay.