Android is the most popular operating system in the world. Used by billions of people, it's an amazing, powerful and highly customizable operating system. Apps play an important role in providing a truly personalized and unique experience for every Android user. Apps can be considered the soul of an Android smartphone. Now, while some apps come pre-installed on your device, others need to be added from the Play Store. However, regardless of its source, all apps should be updated from time to time. The developers frequently release updates to improve app performance and fix bugs and issues. It would help if you keep all your apps up to date to ensure optimal performance.
Why do you need to update an app?
As mentioned above, there are two categories of apps, pre-installed or system apps and user-added third-party apps. As for pre-installed apps, you need to update the app before you can use it. This is because the original version of the app is usually quite old, having been installed at the time of manufacture. Due to a significant time gap between your original factory settings and when you hold your device in your hands, several app updates must have been released in the meantime. Therefore, you must update the application before using it.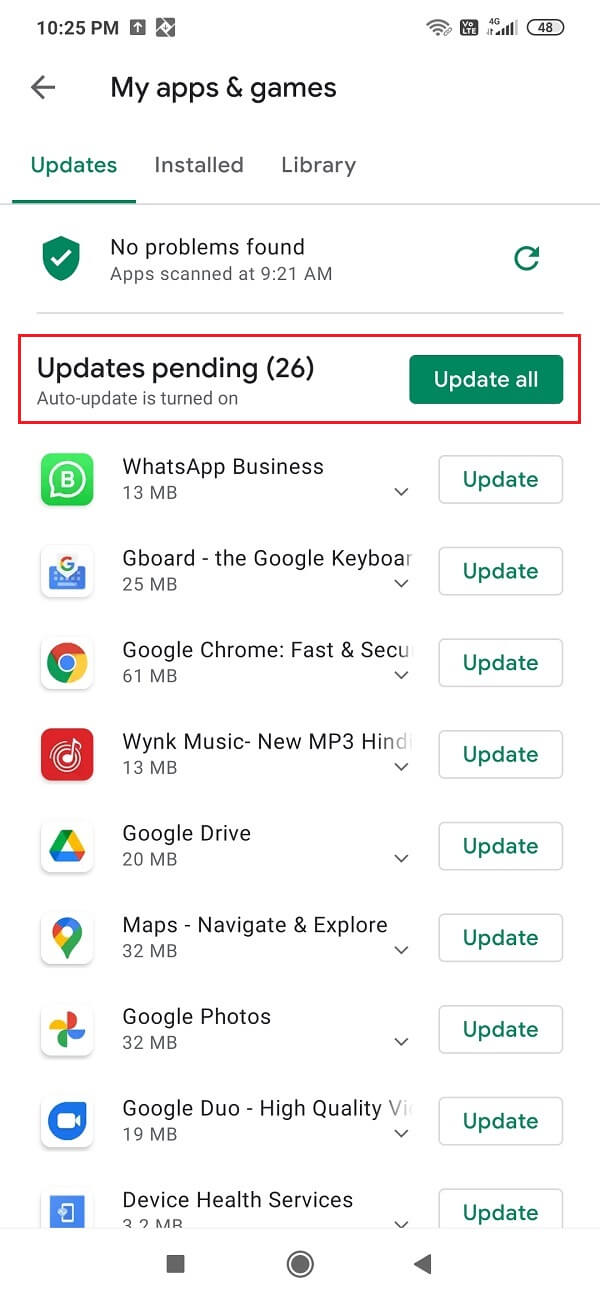 The second category, which includes all third-party applications downloaded by you, requires updating from time to time to fix various technical issues and remove bugs. With each new update, the developers try to improve the performance of the application. Apart from this, some major updates change the user interface to present a new super cool look and also introduce new features. In the case of games, updates bring new maps, resources, levels, etc. It's always good practice to keep your apps up to date. This not only saves you from missing out on exciting new features, but also improves battery life and optimizes the use of hardware resources. This has a significant contribution to increase the life of your device.
How to update a single application?
We know you really want to update all of your apps at once, but it's best to start with the basics. Also, it will not be possible to update all apps at once if you have a limited internet connection. Depending on the volume of apps waiting to be updated and your internet bandwidth, it may take hours for all apps to update. So let's first see how to update a single app. Follow the steps below to see how:
1. First, open the play store on your device.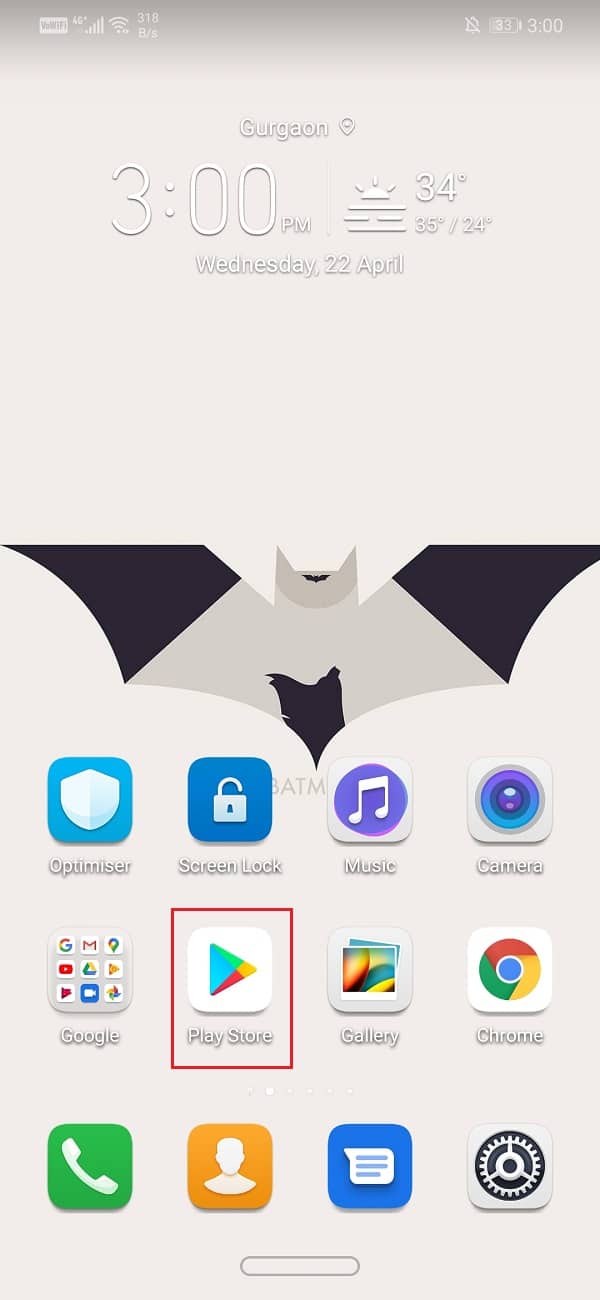 2. At the top left you will find three horizontal lines. Click on it.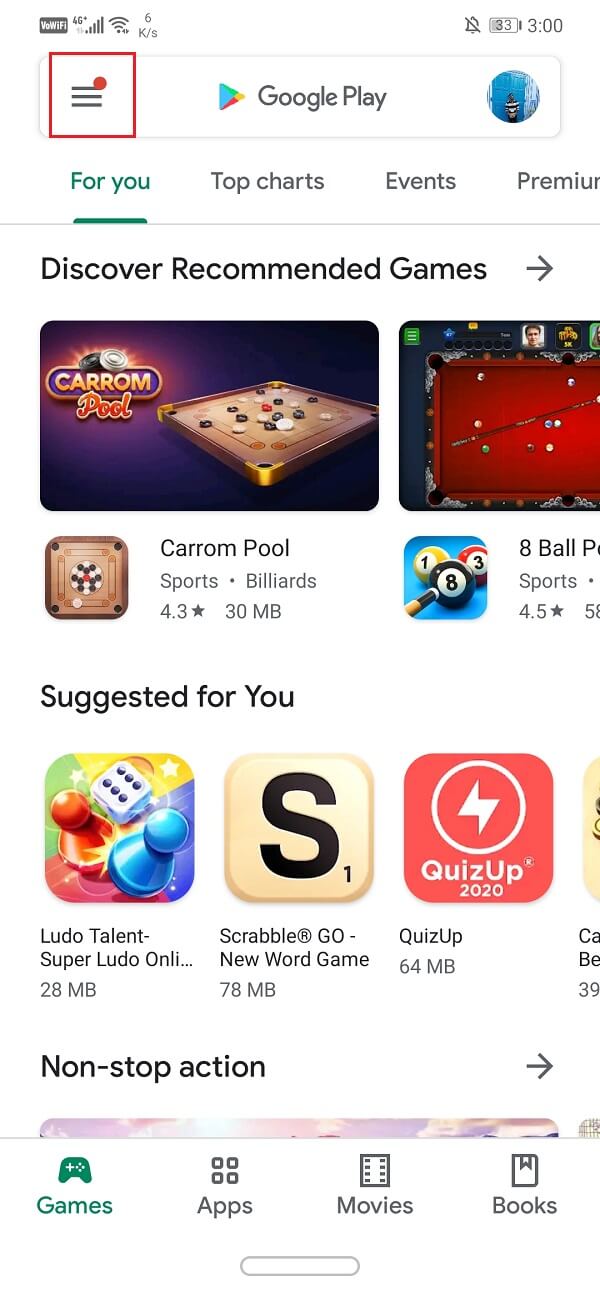 3. Now click on the "My apps and games" option.
4. Go to installed tab.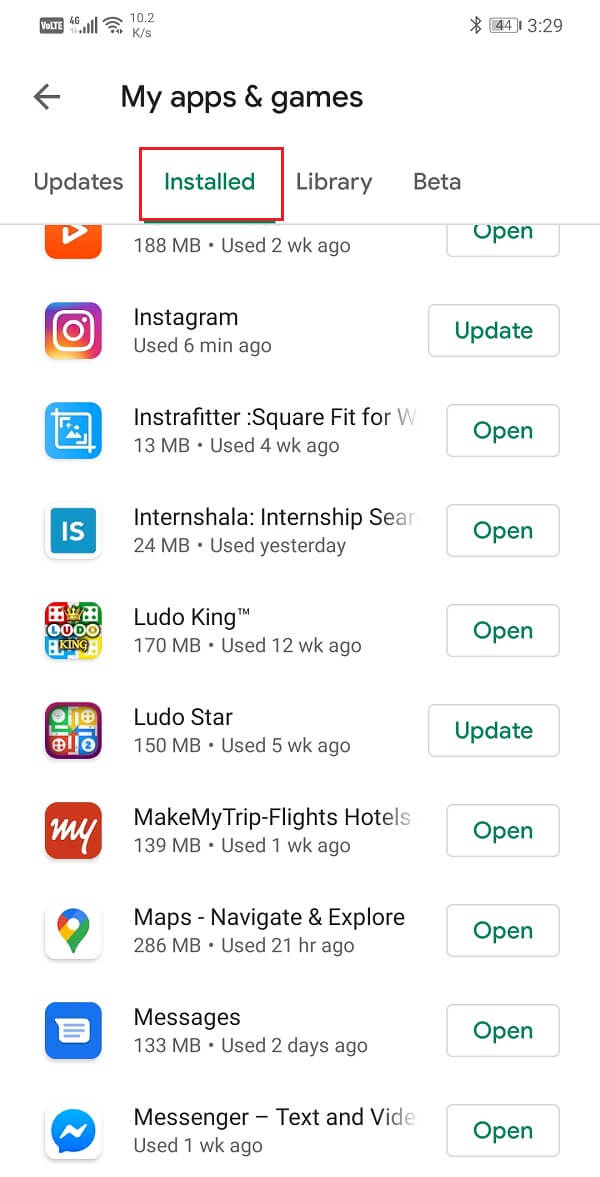 5. Find the app that urgently needs an update (probably your favorite game) and check for any pending updates.
6. If so, click the update button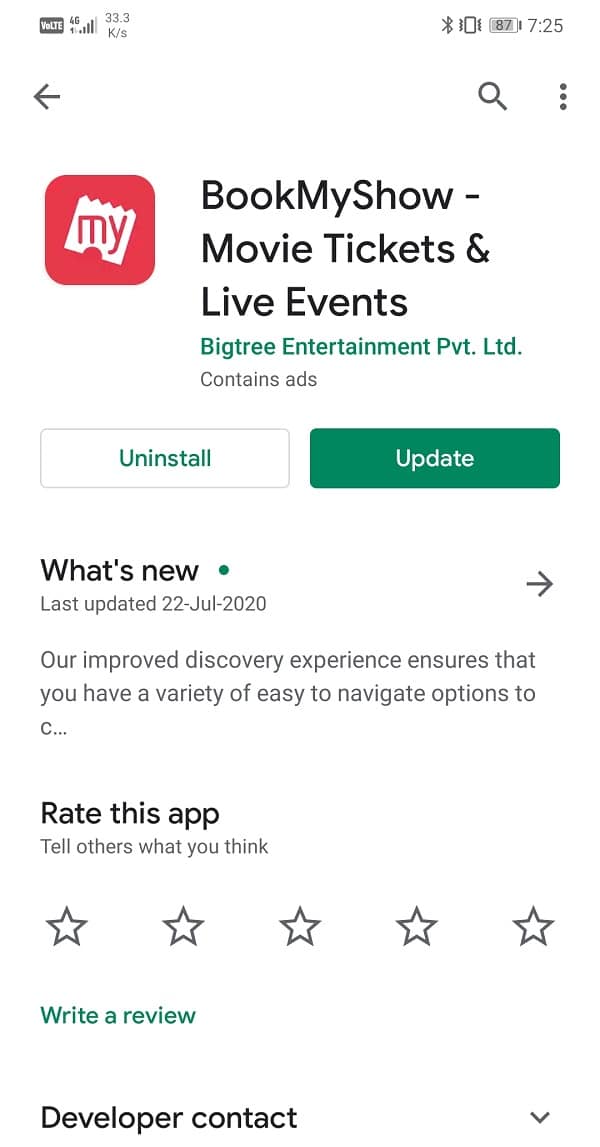 7. Once the app is updated, make sure to check out all the exciting new features that have been introduced in this update.
How to automatically update all Android apps at once?
Whether it is a single application or all applications; the only way to update them is from the Play Store. In this section, we'll see how you can put all apps in a queue and wait for their turn to update. With just a few clicks, you can start the update process for all your apps. Play Store will now start downloading updates one by one. You will be notified when an app is updated. Follow the steps below to update all Android apps.
1. The first thing to do is to open play store on your device.
2. Next, touch the Hamburger icon (three horizontal lines) at the top left of the screen.
3. Now click on the "My apps and games" option.
4. Here, tap the refresh all button.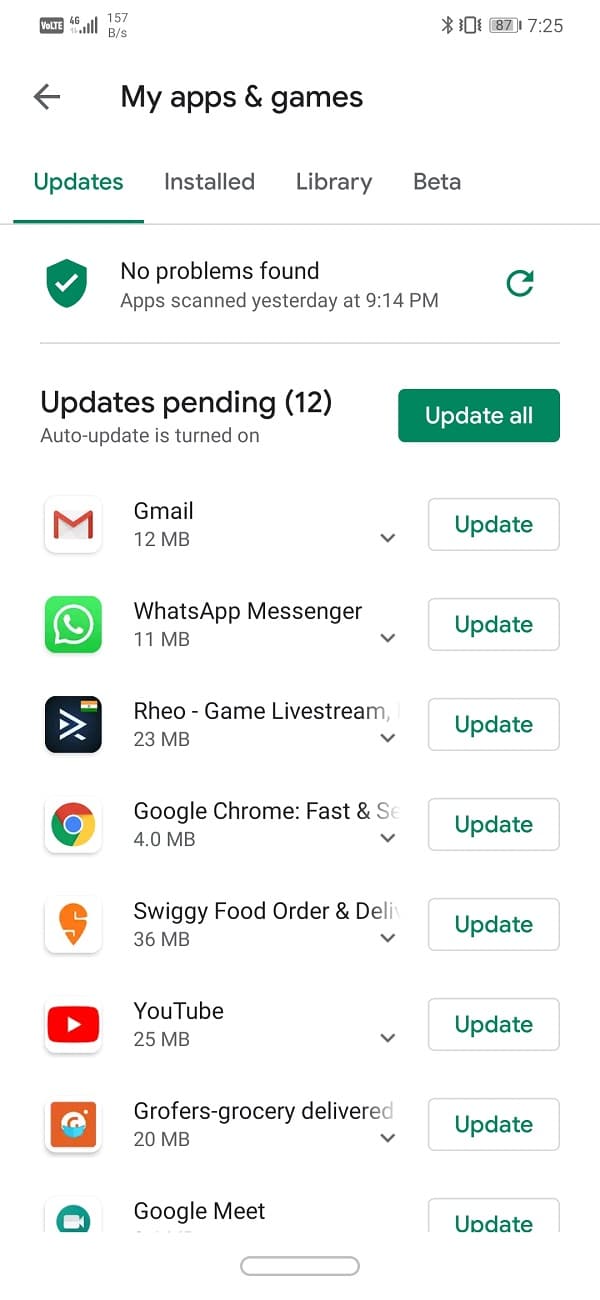 5. All your apps that had pending updates will now be updated one by one.
6. This may take a while depending on the volume of apps that need updating.
7. Once all apps are up to date, make sure discover all the new features and changes introduced in the application.
.
We hope you find this information useful and that you were able to automatically update all android apps at once. Updating an application is an important and good practice. Sometimes when an app is working fine, updating the app fixes the problem. So make sure to update all your apps from time to time. If you have a Wi-Fi connection at home, you can also enable automatic app updates from the Play Store settings.
I am Bhumi Shah, a highly skilled digital marketer with over 11 years of experience in digital marketing and content writing in the tech industry.