Install macOS Sierra from scratch it is a simple procedure in which we will help you install sierra in a clean install on your Mac.
Please note that MACOS Sierra is compatible with the following Macs:
MacBook Pro (2010 and later)
MacBook Air (2010 and later)
Mac Mini (2010 and later)
Mac Pro (2010 and later)
MacBook (Late 2009 and later)
iMac (late 2009 and later)
To can install macOS Sierra you need the image in .DMG format, you can download it from a torrent, once you download it we will create the bootable USB, 16GB storage USB is recommended.
There are three ways to make the USB drive bootable:
Option 1 to create the USB key to install MacOS Sierra.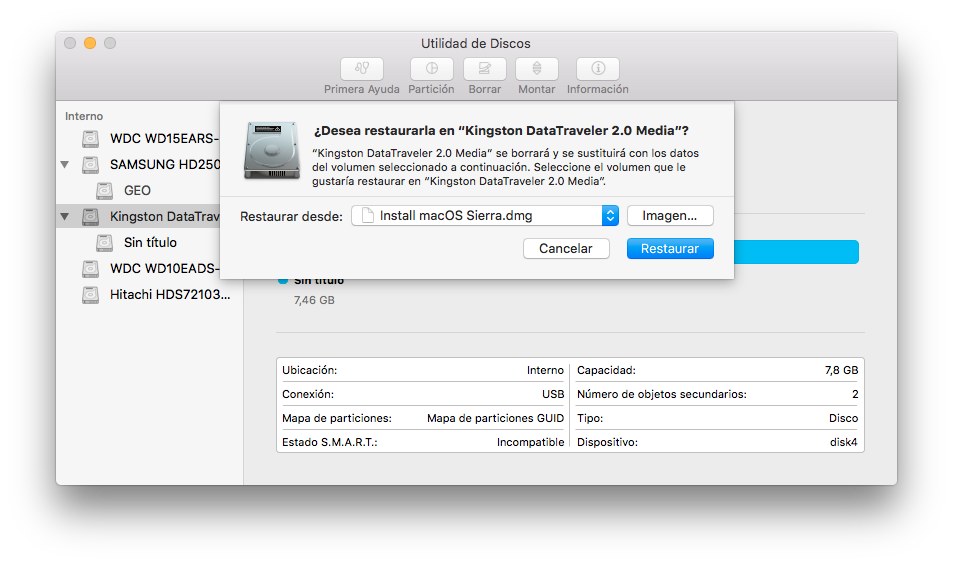 From Disk Utility:
Place your USB stick and open disk utility in applications/disk utility.
Select the USB where the brand appears, for example Sandisk, Kingston, etc.
Choose Delete.
Don't put a name, select osx plus format (with registration) and guid partition map.
Select delete.
Do not remove the flash drive
Once finished :
open disk utility located in applications/disk utility.
Select the USB key used.
From disk utility choose menu: edit/restore.
In the restore window, choose the image and browse to the location of the Sierra.dmg image.
Press restore and wait for it to complete.
Option 2 to create the USB drive.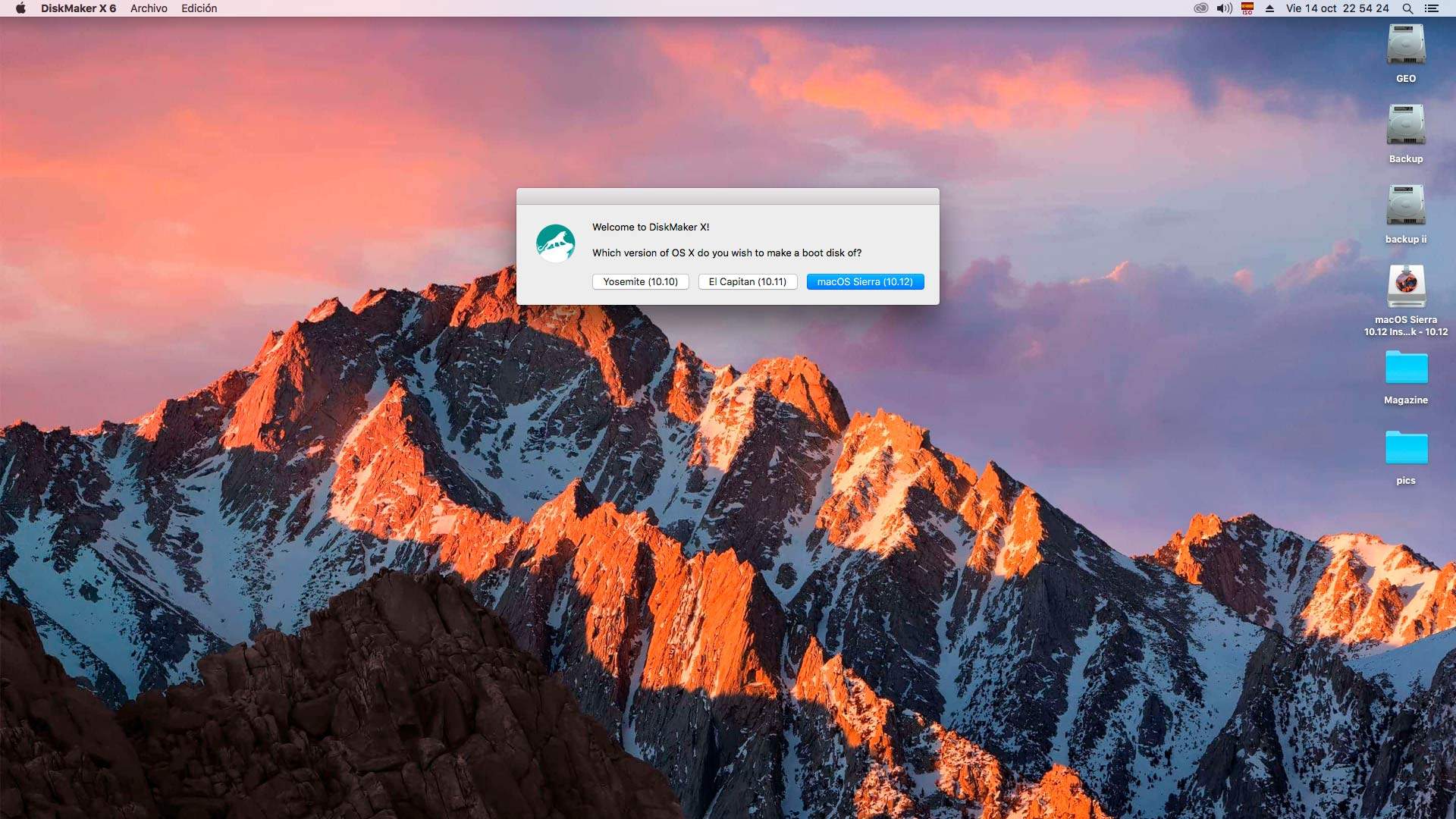 -From Disk Maker X:
To download Disk Maker X and install it.
Open X Disc Creator
Select macOS Sierra
Disk Maker will search for MacOS Sierra install name
If you can't find it, select use another copy and choose the location of MacOS Sierra.
Disk Maker X will start creating the bootable USB to install MacOS sierra showing % progress on the top right.
Once complete, you will be ready to begin the installation.
Option 3 to create USB drive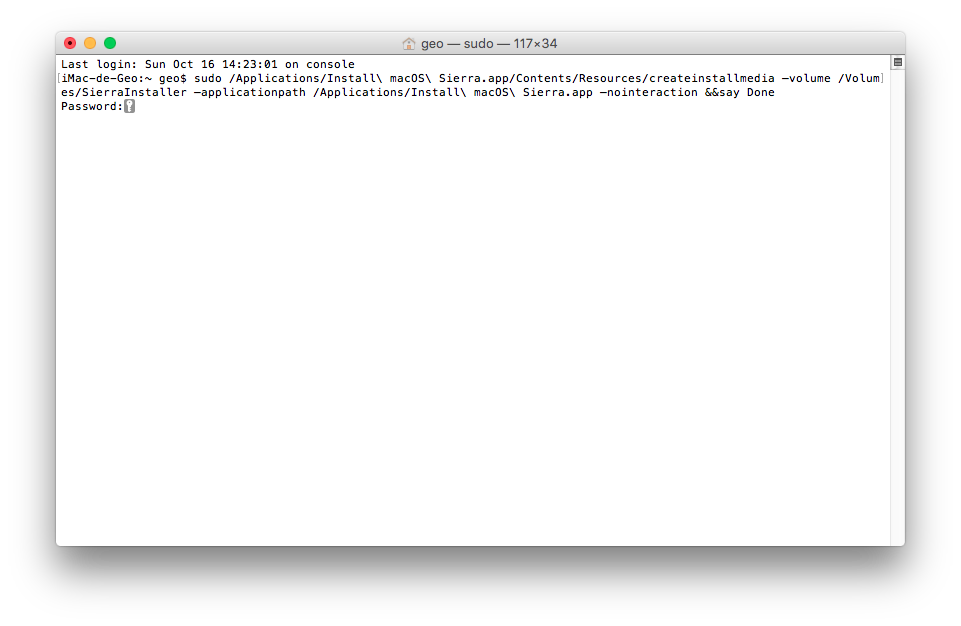 In this option we are not going to use the image.DMG of the saw but download it from the Mac App Store Once you have installed it in Applications, we will proceed as follows:
Rename the USB stick to SierraInstaller.
Open Terminal found in Applications/Utilities
Type this code or copy and paste it
sudo /Applications/Install\ macOS\ Sierra.app/Contents/Resources/createinstallmedia –volume /Volumes/SierraInstaller –applicationpath /Applications/Install\ macOS\ Sierra.app –nointeraction &&say Done
Put your mac password
Wait for the USB key to be created and ready, we can install it.
When you have the USB drive ready to install, all you need to do is:
Connect your bootable USB already prepared with macOS Sierra
Restart your Mac by pressing ALT/Option until a screen appears to choose USB.
Choose boot from USB drive
press enter
Follow all formatting and installation steps.
---
I am Bhumi Shah, a highly skilled digital marketer with over 11 years of experience in digital marketing and content writing in the tech industry.