We indicate all the instructions on the operation of Universal Control.
Very recently, Apple released the public version of iOS 15.4 and iPadOS 15.4 along with the latest software update. macOS 12.3 for Mac and all iterations are now available for download on corresponding compatible devices. in these new updates the signature of the bitten apple logo has incorporated News very interesting like the inclusion of more emojis, the Tap to Pay function, the possibility of using Face ID facial recognition with a mask and the big star: Universal control.
Universal Control is an extremely useful feature that takes full advantage of compatibility with Mouse and touchpad iPad, allowing users to Mac control your screen iPad or from another Mac from macOS. It's very easy to use, but many users may not know how it works since it's a very new feature in macOS and iPadOS. In fact, at the time of writing this article, it is currently in beta.
Therefore, in this guide we will not only explain how to use Universal Control on your Mac and iPad in detail, but we'll also talk about all compatible devices and everything you need to know about this productive and useful feature of the Apple ecosystem.
15 Visual Firsts in iPadOS 15 That Will Court Your Vision of the OS
Guide content index
Universal Control: what it is and how it works
Other Universal Control Features
Universal Control: what it is and how it works
Before starting with the Universal Control User Guide, let us clarify how this tool works which is available in the Mac operating system for all those users who do not know what it is.
Universal Control is a feature in macOS 12.3 that lets you control the iPad screen from your Mac using the keyboard, Mouse and/or of touchpad. It only works that way, i.e. it doesn't allow you to control a Mac from the iPad. Although with Universal Control you can control a Mac from another Mac.
There are many features for screen mirroring on iPhone, iPad and Mac devices, but Universal Control is different. Instead of mirroring the screen, it creates a shared system through which hybrid control between macOS and iPadOS runs.
In a way, Universal Control is a function very similar to Sidecar since it also offers the possibility of transferring the mouse pointer from one screen to another, but it does not offer the possibility of transforming the iPad as an external macOS screen.
Devices compatible with universal control
Universal Control works on virtually all iPad and Mac models, and you don't need to download any packages, just download the latest updates.
Here is the list of devices compatible with Universal Control:
2016 or newer MacBook
MacBook Pro from 2016 or later
MacBook Air from 2018 or newer
Mac mini from 2018 or later
iMac from 2017 or later
iMac Pro 2017
iMac Pro from 2019 or later
iPad 6th generation or later
iPad Air 3rd generation or later
iPad mini 5th generation or later
Other system requirements: Universal Control only and exclusively works on macOS 12.3 and iPadOS 15.4, the latest versions of the Mac and iPad operating systems, respectively.
It is imperative to specify that for the proper functioning of Universal Control, both devices (iPad and Mac) must have the same Apple ID session started via the double authentication factor.
How to Enable Universal Control on Mac and iPad
Enabling Universal Control from a Mac is super easy, but first you need to make sure your Mac and iPad are on, Wi-Fi on, Bluetooth on, screen unlocked, and near one. the other. Universal Control has a range of 10 meters.
Enable Universal Control on your iPad:
1. Open Settings.
of them. Go to the General section.
3. Go to the AirPlay and Handoff section.
Four. Enable forwarding.
5. Activates the Cursor and Keyboard function.
Follow these steps to enable Universal Control on macOS 12.3:
1. Activate the control center from the menu bar.
of them. Then click on "Screen mirroring".
3. The next thing you need to do is click on "Displays Preference Panel".
Four. Then click Universal Control.
Finally activate the functions you want practical:
Allow use of the cursor and keyboard on any nearby Mac or iPad.
Move your cursor past the edge of a screen to connect to a nearby Mac or iPad.
Here is another more accessible method to activate the function from the Control Center:
1. Enable Control Center from the menu bar.
of them. Click on the monitor-shaped icon in the "Display" panel.
3. Select your iPad in the "Pair keyboard and mouse with:" section.
On the other hand, you can also access Display Preferences from the menu bar by clicking the Apple () logo > System Preferences > Displays.
How to Disable Universal Control on Mac and iPad
When you lock the iPad screen, Universal Control is temporarily disabled, but not indefinitely. To completely disconnect Universal Control, you must follow these steps:
1. Enable Control Center in your Mac's menu bar.
of them. Then click on the Screen panel.
3. Disable your iPad in the "Pair keyboard and mouse with:" section.
In addition, you can also disconnect all devices with the key combination "control + option + delete".
How UniversalControl works
The operation of Universal Control is quite simple, it does not have a very complex mechanics of use. Or, at least, it's not as complex as enabling it, which is somewhat of a hassle between the screen mirroring features of macOS Control Center.
Anyway, to use Universal Control, you just have to "hover" the mouse pointer from one screen to another, drag it to the edge until you see how the cursor moves between screens. It's as simple as it is fun to use.
Once you've connected your Mac and iPad with Universal Control, you'll be able to choose which side of the screen you can hover your mouse cursor from macOS to iPadOS, and of course you'll also be able to use the keyboard for typing and navigating. with the arrows on the screen the operating system of the iPad (or another Mac). It's super useful!
Other Universal Control Features
There are a few small features within the Universal Control feature worth mentioning, such as the ability to automatically connect your keyboard and mouse to any nearby iPad or Mac, and the ability to use touch gestures on the touchpad on Mac to control an iPad or another Mac.
Touch gestures when using Universal Control
One of the nicest surprises with the arrival of Universal Control in iPadOS 15.4 and macOS 12.3 is support for touch gestures. Mac and iPad users will be able to perform touch gestures on the touchpad to control the mechanics of iPadOS.
In this way it is possible swipe three fingers up or down to activate or deactivate the Control Center, swipe two fingers up and down in Control Center to adjust volume or screen brightness, or close apps by swiping up on the trackpad with two fingers.
How to Drag Files Between Mac and iPad
Another possibility that Universal Control leaves us is transfer files in a very comfortable way from one screen (Mac) to another (iPad). Unfortunately, for obvious incompatibility reasons, not all files can be dragged from macOS to iPadOS, in which case a prohibited symbol will appear on the cursor.
But, for example, Universal Control lets you transfer photos from macOS to iPad's Messages app or from Mac's Finder app to iPad's Files app by drag-and-drop.
Related Topics: tutorials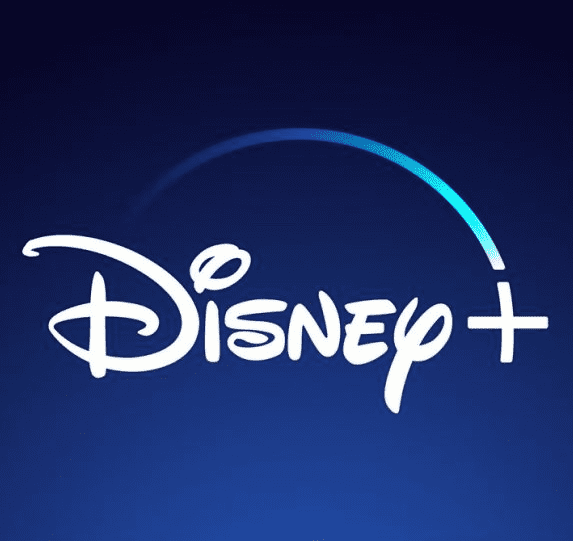 Sign up for Disney+ for 8.99 euros and without permanence Subscribe to Disney+!