Share
Discover a collection of backpacks that will allow you to take your MacBook everywhere.
the MacBook from Apple – as well as any other new generation laptop – is designed with the ideal dimensions and thickness to take the equipment anywhere. Because consumers can take their MacBook to work, the office, the store, or college, they have the advantage of maximizing its performance and productivity.
However, of course, we can't take the MacBook anywhere if we don't have a suitable carrying accessory. We are not going to carry him in our arms! While we recently recommended a great list of MacBook briefcases, bags, and shoulder bags, this time we're bringing you a fantastic selection with the backpack the coolest on the market. And they are at a very, very interesting price…
Take a look at this collection of backpacks for different MacBook models. We have tried to bring together the best backpacks on the market with a very varied selection in which you will find elegant backpacks, professional backpacks, younger backpacks and backpacks with unbeatable value for money. But let's stop talking. Shall we start?
How Siri works on a Mac, guide on everything you need to know
The best backpacks to take your MacBook to infinity and beyond
1. Smatree Backpack for 14 and 16 inch MacBook
The Smatree company backpack for MacBook Pro 13, 14 and 16 inches It has a super cool design with military looking textures and shades of blue. It's extremely thin, but thin enough to hold the MacBook between its padded surfaces. In addition, it has an external compartment for other accessories and equipment such as iPad, Magic Mouse, cables, adapters, chargers…
Costs €69.88 and is only available in this design. It's the perfect MacBook backpack because it adapts perfectly to its dimensions, as long as you are not bothered by its aesthetically thin thickness.
2. Tucano Backpack for 13-inch MacBook
We continue our collection of MacBook backpacks with a much more classic and traditional option. It may seem like this backpack designed by Tucano has a very ordinary look… but it actually has a lot of surprises that many consumers will love.
It has a fairly large main compartment, a secondary compartment and a smaller compartment for accessories – all with a zipper. In addition, it has a small surprise pocket located on the handle and specially designed to store the iPhone or any smartphone. On the sides, finally, it has a pocket to carry water bottles and small accessories. Without a doubt, highly recommended and at a very competitive price. Costs €49.90 and is available in black, navy and gray.
3. XQXA Waterproof Anti-theft Backpack for 15-inch MacBook
It is one of the cheapest MacBook backpacks you will find on the market. It is made by the XQXA brand, a company that has sold more than 10 million backpacks worldwide to date. It is made with high quality materials that make it waterproof against bad weather or neglect. In addition, it has a very interesting curiosity that makes it the perfect backpack for any student: It has a built-in USB port!
The backpack is currently on sale and costs €25.49 when its price normally exceeds 30 euros. It is available in black, blue, gray and pink, although some of these options are priced above 28 euros. This backpack is super good and has lots of compartments and pockets inside and out and thanks to its price it is one of the most recommended alternatives on this list.
4. RIVACASE Backpack for 15-inch MacBook Pro
The RIVACASE backpack for Apple MacBook is one of the best backpacks you can find on Amazon. It has a very sleek and youthful design, made of synthetic leather fabric with a very showy blue hue. Its design is very thin and it has two zipped compartments. On the outside, it has a third zipperless compartment to carry accessories such as adapters, cables and chargers.
It is designed for 15.6 inch laptops but it still offers a good space for carrying books, documents and other devices. It also has some secret compartments inside to store handles or other valuables. Finally, it should also be noted that it has a third handle to wrap it around a wheeled suitcase.
5. Smatree Backpack for MacBook Pro 13, 14, 15 and 16 inch
We end the list of the best MacBook backpacks with a very professional option from the Smatree company. This backpack has a very curious design that gives it a lot of solidity and consistency to avoid knocks on the MacBook and other devices you keep inside.
This business backpack has a very elegant high-end look, a front compartment for daily necessities and a main compartment for models. MacBook Pro 13, 14, 15'4 and 16 inches.
Its rear part is fully padded, so no matter how much weight you carry in the backpack, it won't be as uncomfortable as it might be with lower quality backpacks. Its handles, on the other hand, also have a sponge to cushion the weight and are fully adjustable. As for the main compartment, it has two internal pockets that allow you to store your MacBook and iPad or other devices. Even if its price is a little exorbitant for €119.99 This is a highly recommended backpack.
So far, our list of the best backpacks on the market for your precious bitten apple logo signature MacBook. As you have seen in this collection of backpacks, there are alternatives for all tastes and colors. Which of these backpacks would you use to carry your MacBook to class or to work?
Related Topics: shopping
Share
This article suggests objective and independent products and services that may be of interest to readers. When the user makes a purchase through the specific links that appear in this news, iPadizate receives a commission. Join the Andro4all bargain chain to discover the best deals before anyone else.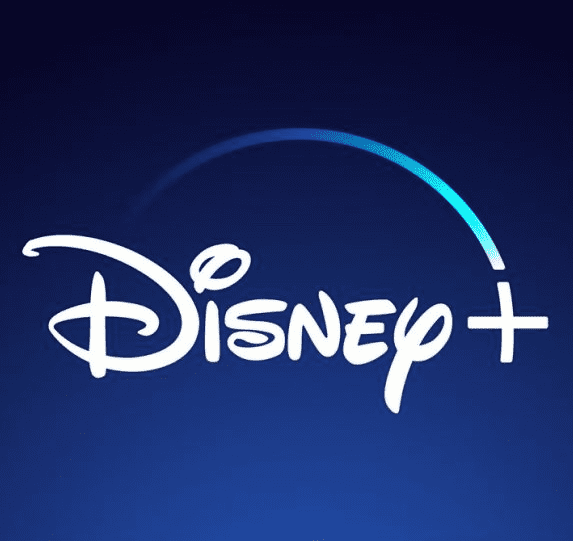 Sign up for Disney+ for 8.99 euros and without permanence Subscribe to Disney+!