Share
If you want to get in shape with the best gym routines on the go, download one of these apps available on Google Play.
have a athletic body It is a dream for many, however, realizing it requires a lot of dedication and time. The good news is that it is possible get a fit body and train from anywhere.
There is a totally free alternative and quite professional, that's why in this article you will know the The 8 Best Workout Apps for the Gym.
9 apps for working out at home: train without going to the gym!
These are the best gym routine apps for Android
Fitness and workout trainer
Fitness and bodybuilding
Home exercises: Without equipment
female fitness training
Workout plan and gym diary tracker
Professional training in the gym
Gym Workout – Fitness & Bodybuilding: home workout
Virtuagym Fitness – Home & Gym
Below you can see a wide variety of exercise apps, the vast majority of which have workouts to do in gyms without having to opt for a personal trainer. In addition, you will have at your disposal demanding diets and routines under different levels of difficulty.
Fitness and workout trainer
One of the most popular apps is Fitness and workout trainer, this particular application stands out for its completeness. Once you have installed the app you need to fill in your profile and meta it will show a personalized training.
Obviously you can use the app without needing the profile and try each mode it shows. Among the workout styles that the app shows, we have "Gym", "At home without equipment", "Calisthenics", "Functional training" and more.
It has a special section, where you can find special fat burning routines at specific points on the body.
Fitness and bodybuilding
If you are looking for a minimalist application, but which offers a training in the gym effective, then you need to take into account Fitness and bodybuilding. This app has a fairly basic interface but with the necessary functions to have optimal results.
Presents different drive modes such as: bodybuilding, definition and powerlifting. When choosing a routine, it will appear through a Gif as you should do the exercise correctlyshowing a brief description of the exercise.
Home exercises: Without equipment
It's quite common to pay for a gym membership and not be able to go on certain days, either out of laziness or simply lack of time. The solution to not miss another day of training is the application Home exercises: Without equipment. This amazing app has a wide range of exerciseswhich you can easily do from the comfort of your home.
You will be able to perfectly exercise your whole body, choose the level of difficulty and it even comes with various meal plans.
Additionally, this tool adds its own calorie burn calculator, which at the end of each session will indicate the number of calories eliminated. For greater ease of use, the application will be displayed as an image how the exercise should be performedthis way the training will be more effective.
female fitness training
Naturally, a woman's and a man's body is quite different, therefore, the workout and routines don't have to be similar, which is why there are specialized apps for the formation of each sex. For women, we present one of the most popular: female fitness training.
He presents a wide variety of exerciseswhich you can do at home without any equipment or choose routines to perform in the gym.
Their the interface is quite intuitive and you can choose what area of ​​the body do you want to exercise more, such as: arms and back, chest, stomach, buttocks and legs.
Workout plan and gym diary tracker
Another of the specialized applications for bodybuilding is Workout plan and gym diary tracker. This app has specialized routines to increase muscle mass and definition. He clearly has routines for beginnerswhich will increase the level of demand.
To make the routines more entertaining, you can see through an image what muscle is working just like how many calories did you burn. If you have any questions about the exercise, you can opt for the help video, where you can play a short video that explains how to execute the movement perfectly.
Professional training in the gym
If you want to have a totally free personal trainer on your mobile, the application Professional training in the gym is perfect for you. He has more than 50 training programs120 well explained exercises accompanied by a text and a video.
The application interface is quite similar to the previous ones, minimalist, intuitive and fast. Whatever your goal, you can achieve it with this application, because it offers routines such as: bodybuilding for beginnersadvanced bodybuilding, fat loss (12 weeks fat loss)fat loss and muscle gain, belly fat destroyer, Rapid abdominal fat lossarm workout program, attractive abs program, among others.
Gym Workout – Fitness & Bodybuilding: home workout
Have muscle definition gain muscle mass is one of the hardest things to do while working out, however, with the app Gym Workout – Fitness & Bodybuildingyou can get it in a very short time if you meet each of the training programs.
Thanks to your more than 500 gymnastic exercises Yes 10 muscle group workouts You can reach your goal in record time.
Their the interface is so intuitive allowing perform each of the exercises in a simple wayas it will guide you through a short video and a short text to listen to.
Virtuagym Fitness – Home & Gym
finally found Virtuagym Fitness – Home & Gym, an application that perfectly converges indoor and home training. He has various routines that you can customize to your liking and even change the difficulty leveleither to increase it or to decrease it.
Thanks to 3D animation videos you will be able to appreciate the movement of each of the exercises, which you can reproduce as many times as you wish. And if you consider yourself an ignorant person, you can create reminders for more comfort.
If you liked this article best workout apps for the gymthen check out the 6 best apps for walking and jogging, or even better, check out the 9 best apps for running and measuring your progress.
These exercise apps are also games: get fit and have fun
Related Topics: Apps
Share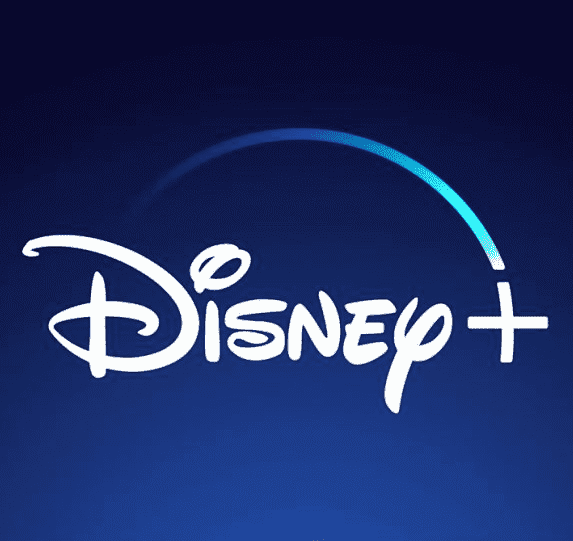 Sign up for Disney+ for 8.99 euros and without permanence Subscribe to Disney+!