Crazy deal on Amazon that leaves you with the Apple Watch Series 6 at the price of the Apple Watch SE.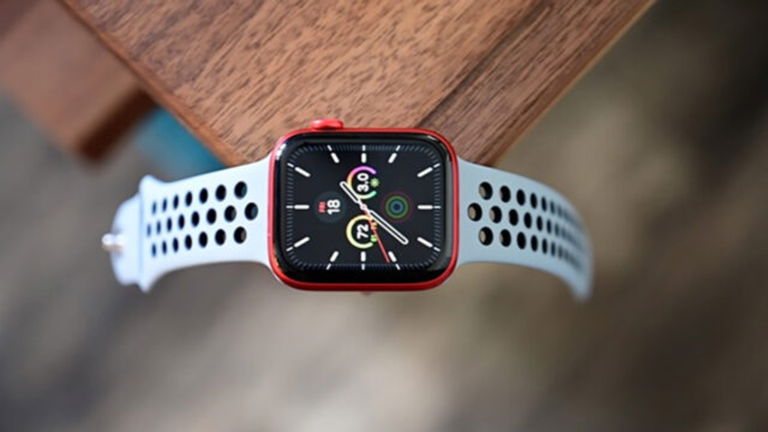 Amazon is currently offering the all-new Apple Watch Series 6 at the Apple Watch SE price. We are facing an incredible opportunity to get one of the best smartwatches on the market at a very good price. It's a discount not to be missed if you are interested in an Apple Watch.
At that time the Apple Watch Series 6 is priced from Amazon for just 299 euros if you choose red color. We have never seen it so cheap before, so you have a unique opportunity to get it at this price.
Apple Watch Series 6
For the same price as an Apple Watch SE, you can get a much better Apple Watch Series 6 in direct comparison, with more sensors to measure health and with the screen always on. In fact, even at this price, the Apple Watch Series 6 is perhaps more recommendable than the Series 7 since there aren't many changes.
The Apple Watch Series 6 has it all, It has hardly changed internally compared to the Series 7, which shows the maturity of Apple Watches. For 299 euros you won't find a better smartwatch than this Apple Watch, we normally recommend the Apple Watch SE, but at equal prices, there is no doubt.
Apple Watch Series 6
Official Apple Watch Series 6 specs
The Apple Watch Series 6 has a few official specifications surprising. In fact, internally they barely changed in the Series 7, making it one of the best smartwatches in the world. And here are its main features:
Measure your blood oxygen with a new app and sensor.
Monitor your heart rate and perform ECGs with the ECG app.
The Always-On Retina display is 2.5 times brighter outdoors when your wrist is at rest.
The S6 SiP chip is up to 20% faster than the 5 series.
5 GHz Wi-Fi and U1 chip (Ultra Wide Band) Track your daily activity on the Apple Watch and see your progress in the Fitness app on the iPhone.
Track your workouts every time you go for a run, walk, swim, yoga, bike ride, dance, and more.
Swimmable design, waterproof to 50 meters.
Sync music, podcasts and audiobooks.
It lets you make and answer calls and send messages from your wrist if it's connected to iPhone or a Wi-Fi network.
With watchOS 8 and compatible with watchOS 9 and all its new features.
I am Bhumi Shah, a highly skilled digital marketer with over 11 years of experience in digital marketing and content writing in the tech industry.