We pick the best tablets you can buy from the Huawei catalog in 2022 and tell you why each one is worth buying.
Mobile phones are the most popular technological devices in huawei, but the company is doing a great job in other areas. In this buying guide we focus on your tablets to recommend the best models that you can buy in 2022.
As with other categories, such as cell phones or earphones, Huawei offers options with different features and prices. according to your needsyou can choose between one model or another.
For example, if you are looking for a tablet that performs well under heavy use, you should go high end from Huawei, even if it means paying more. If you are content with basic use, you will find good options for 200 euros or less.
The best Huawei tablets you can buy
Huawei is not a company that bets on a continuous rhythm of tablet launches, but its catalog is sufficient to be able to choose between models from different segments. Next, we recommend the 4 best Huawei tablets you can buy and explain their main features.
Huawei MatePad 11
There is no doubt, the Huawei MatePad 11 This is one of the best tablets you can buy, with good value for money. If we look at its technical sheet, we see that we are facing a balanced model. The first detail that stands out is the design, as it has a thickness of only 7.2 millimeters and a weight of 460 gramsso you can use it for hours with a good grip and without being uncomfortable.
Among its great assets is also the 10.9 inch TFT LCD screenwith WQXGA resolution (2560 x 1600 pixels) and refresh rate of 120Hz. Given the large size, the fluidity and the fact that it integrates four Harman Kardon speakerswe can assure you that this Huawei MatePad 11 is a good choice if you want to consume multimedia content.
The processor that brings it to life is the Qualcomm Snapdragon 870, which in practice will allow you to carry out any task with solvency. Therefore, this tablet is interesting if you want to give it a demanding use. Being one of the newer Huawei devices, it doesn't come with Google apps, you'll have to settle for HarmonyOS as operating system.
The 11 best tablets you can buy: updated guide
Also dual rear camera (13 MP and 8 MP) and 8 MP front, compatibility with M-Pencil second generation, magnetic keyboard and mouse support, WiFi 6 and Bluetooth 5.1. Besides, its battery is 7,250 mAh with 22.5 W fast chargingwill have no problem providing you with a day of use.
The Huawei MatePad 11 from 6 GB + 64 GB It has a suggested retail price of 399 €while that of 6 GB + 128 GB -with stylus included- go up to 499 €. You can buy it on Amazon and in the Huawei store.
Huawei MatePad Pro
Another great Huawei tablet that you can buy is the Huawei MatePad Pro, a great choice if you want to use your tablet for demanding work. This model's battery pushes up to 10,050mAh with 40W fast charging, which also translates to weight growth to 609 grams. Despite this, it is also a comfortable device to use.
If we look at its front face, we find a 12.6-inch AMOLED display with WQXGA resolution (2560 x 1600 pixels). In this case they are eight Harman Kardon speakers, so we can expect excellent sound quality. If we add the large size of the screen and these multiple speakers, we are faced with a very good model for watching series and films.
Screen, power and autonomy come together in this Huawei MatePad Pro.
The power is in charge HiSilicon Kirin 9000E, which will be able to perform any activity or game, no matter how heavy. Your operating system is also Harmony OSand uses the same photographic system as the MatePad 11: 13 MP and 8 MP rear cameras, and 8 MP in the front. Besides, it is compatible with Huawei stylus, wireless magnetic keyboard and supports mouse.
The Huawei MatePad Pro has a recommended retail price of 799 euros in the 8GB + 256GB model, although low price in the different versions where it is available. You can buy it on Amazon, at PcComponentes and in the Huawei store.
Huawei MatePad 10.4 New Edition
The Huawei MatePad 10.4 New Edition This is another good tablet from the Chinese brand that you can buy. We like, first of all, its design with narrow edges and a pretty dark gray back that tends towards black. It is a tablet that will be very comfortable for you, with a thickness of 7.45 millimeters and a weight of 450 grams.
Good is also your 10.4 inch IPS screen with Full HD resolution (2000 x 1200 pixels), it has a correct size and sharpness is assured. Your brain is the Kirin 820, therefore good performance is assured. Also, it is not surprising to learn that it comes with EMUI 10.1without pre-installed Google services.
The Best Good and Cheap Tablets You Can Buy (2022 Update)
This tablet is also a good buy for its rear and front camera (both 8 MP), having WiFi 6, 4 speakers and Bluetooth 5.1. When it comes to battery life, you'll have no problem reaching the day of use with a 7,250mAh battery with 18W fast charging.
The Huawei MatePad 10.4 New Edition has an MSRP of 319 euros in the 4 GB + 64 GB model and of 349 euros in 4GB + 128GB. Fortunately, it's usually significant drop in price in stores like Amazon, El Corte Inglés, PcComponentes and the Huawei website.
Huawei MatePad T10s
If you are looking for a tablet to take notes, watch series or perform other undemanding tasks, a good alternative is this one Huawei MatePad T10s. Like the previous models, it is characterized by being light and thinwith a back navy blue color suits you very well.
If we turn it, we find a good 10.1 inch IPS screen with resolution Full-HD (1920 x 1200 pixels). Considering it's a cheap tablet, this panel isn't bad at all. Moreover, he has Kirin 710A as a processor, with enough power for the basic tasks we were talking about. To no one's surprise, it also does not come with google services.
For well under 200 euros you can buy this good Huawei MatePad T10s.
This model equips a 5 MP rear camera and 2 MP front camera, enough to take a few photos and participate in video calls (it also has a microphone). In addition, it has two speakers and a 5100mAh battery that will hold up the day of use if you don't give it a lot of cane.
This Huawei MatePad T10s has two models: the 4 GB + 64 GB for 219 euros And the one of 4GB+128GB for 239 euros. Don't worry, both They already drop significantly from 200 euros thanks to offers from Amazon, PcComponentes, El Corte Inglés and the Huawei store.
Related Topics: purchases
This article suggests objective and independent products and services that may be of interest to readers. When the user makes a purchase through the specific links that appear in this news, Andro4all receives a commission.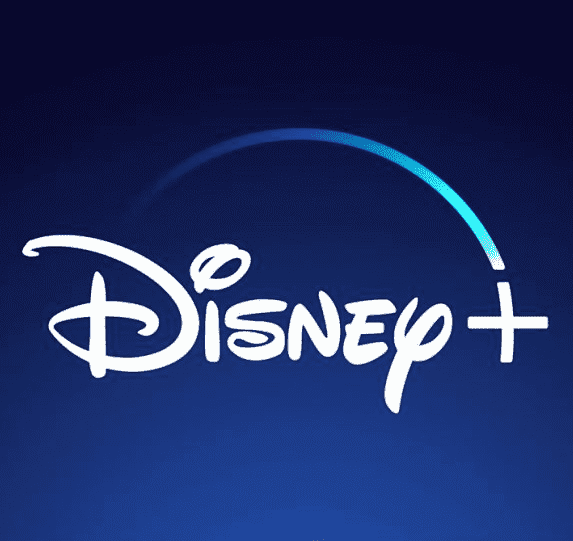 Sign up for Disney+ for 8.99 euros and without permanence Subscribe to Disney+!