What was once the most popular music app is two decades old!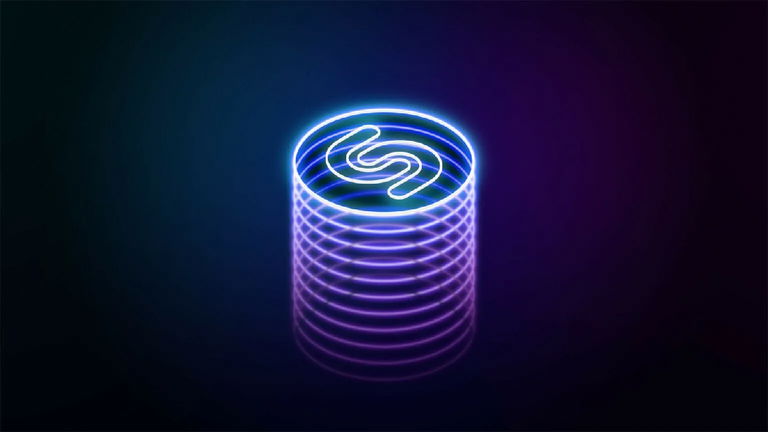 In 2018, Apple made one of its biggest acquisitions when it bought music recognition app Shazam for $400 million. Since then, it has been integrated into devices with the bitten apple logo and many improvements are expected in iOS 16. But since its launch in 2022 in the UK until now, 20 years have passed and over of the time, Apple recalled several landmarks around you. .
Thanks to a playlist available on Apple Music, and which we also share with you below, we can remember the most "Shazamed" song per year, since the launch of the app.
During this celebration of the 20th anniversary of Shazam, Apple dedicated several words to recognize its great impact, through a press release shared this Friday.
A mainstay of popular culture, the platform has changed the way people interact with music by making song identification accessible to everyone. For more than 225 million monthly users worldwide, 'Shazam' discovers something new.
And the most "Shazamed" song is…
Apple has divided application folders into several categories to better understand its evolution, as shown below:
Important dates for Shazam:
August 2002: Shazam is launched as a UK-based SMS service. At the time, users could identify songs by dialing "2580" on their phone and holding it down while a song was playing. An SMS message was then sent to them indicating the title of the song and the name of the artist.
July 2008: It launches on the new App Store. Shazam released its Android version in October 2008.
April 2015: It is available on the first Apple Watch.
September 2018: joins the Apple family.
June 2021: exceeds one billion Shazams per month.
May 2022: exceeds 2 billion lifetime installs.
August 2022: Celebrate 20 years of musical discovery and hit 70 billion all-time.
Most searched artists and songs
"DanceMonkey:" Tones And I's song is the most Shazamed in history with over 41 million Shazams.
Duck: He is the most Shazam artist of all time with over 350 million Shazams. "One Dance" is Drake's most popular song with over 17 million Shazams.
Gnarls Barkley's "Crazy" was the most shazamed song using the "2580" text service.
Top Shazame Songs by Genre
Hip-Hop/Rap: "Can't Hold Us" by Macklemore & Ryan Lewis feat. Ray Dalton.
Dance: "Prayer In C (Robin Schulz Radio Edit)" by Lilly Wood & The Prick and Robin Schulz.
R&B/Soul: "All of Me" by John Legend.
Latin: "Mi Gente" by J Balvin and Willy William.
Pop: "Let Her Go" by Passenger.
Alternate: "Dance Monkey" by Tones And I.
Singer-songwriter: "Take Me to Church" by Hozier.
Have you touched any?
Hear the songs Shazam says will make it in 2022
I am Bhumi Shah, a highly skilled digital marketer with over 11 years of experience in digital marketing and content writing in the tech industry.